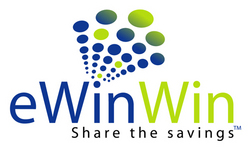 The power of social commerce resides in giving a business full control in order to generate profits.
Tampa, FL (Vocus) April 22, 2010
eWinWin announced today the release of its long anticipated Facebook Social Buying Application, marking the first time a business with a Facebook fan page can create, launch and manage its own group deals directly to fans, and bypass the high costs charged by group buying sites to promote their deal. For businesses seeking a fast way to grow fans and monetize their Facebook presence, eWinWin's revolutionary application is the perfect fit.
The new release is part of eWinWin's GODIRECT™ Program, a suite of patented social commerce applications that give the power of social commerce directly to businesses in an easy to use, scalable format.
The Social Buying Application enables a business to create and offer a group deal to existing fans, allowing interested buyers to purchase the limited time deal at a discounted rate. As more buyers join, the discount gets deeper for everyone. A group deal that started at a 30% discount could very well end up at 70% or more if enough people promote the offer to their Facebook friends. With eWinWin, fans recognize a remarkable incentive to promote a group deal to friends. Businesses can now use the Social Buying Application to launch deals through Facebook at a fraction of the cost of group buying sites, like Groupon and LivingSocial.
"It is well known that group buying sites typically take up to 50% of any given deal," states Greg Mesaros, founder & CEO of eWinWin. "eWinWin offers businesses a cost-effective alternative to promote their own group deals, at any time, directly on their Facebook pages. The results are measurable and enable the business to grow their Facebook fan base and attract new customers at the same time."
Businesses agree. "We ran a three-day eWinWin Group Deal promotion on our Facebook site, increasing our fan base by 25% and booking revenues for the first time on our Facebook page. We will definitely offer another eWinWin promotion in the future," says Kent West, owner of Mario's European Bistro and Wine Bar.
The highlights of eWinWin's Facebook application include:
•Businesses can customize their own group deal
•The group deal can be posted on personal accounts, groups and other fan pages
•Buyers can easily promote deals to friends and potential customers using built-in promotional tools
•Automatic updates enable all Facebook tabs to reflect the new deals in real-time
•Automatic processing of credit cards
For the first time in social commerce, businesses have an on-demand tool that can turn avid customers into a company's most powerful form of promotion. Mr. Mesaros adds, "The power of social commerce resides in giving a business full control in order to generate profits." Added Mr. Mesaros, "Social buying doesn't have to be a loss leader for businesses."
About eWinWin:
Since 1999, eWinWin has been the leader in developing group and social buying applications over the Internet. Using social networks such as Facebook, MySpace, and Twitter to bring buyers together, eWinWin enables businesses to acquire new customers and grow online sales through Social Pricing. eWinWin has licensed its group buying technology across multiple product and service categories.
###