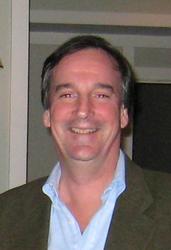 The 2010 Inc. 5000 showcases a particularly hardy group of entrepreneurs.
Atlanta, GA (Vocus) October 18, 2010
Connolly has been included, for the third year in a row, in the exclusive annual Inc. 5000 list of the fastest-growing private companies in America. The list represents a comprehensive look at an important segment of the economy—America's independent-minded entrepreneurs. Connolly joins a rarified number of enterprises, many of which have grown to become national icons that have appeared on the list multiple times.
"The leaders of the companies on this year's Inc. 5000 have figured out how to grow their businesses during the longest recession since the Great Depression," said Inc. President Bob LaPointe. "The 2010 Inc. 5000 showcases a particularly hardy group of entrepreneurs." Rankings are based on year-over-year sales revenue growth.
Connolly's CEO Larry Connolly was pleased with the ranking. "Connolly continues to experience growth well ahead of projections and our future looks extremely bright," he said. "We are gratified to appear on the Inc. 5000 list again this year. For that we have the loyal employees and clients of Connolly to thank."
About Connolly
Connolly is a leading global recovery audit firm known for recovering the most money possible for its clients. Connolly's three lines of business include Healthcare, Retail, and Commercial. Connolly recovers hundreds of millions of dollars annually in clients' erroneous payments to suppliers, vendors, and providers. These errors are endemic to any large organization and result in significant lost dollars every year if not recovered. Recovery auditing is recognized as a best practice and Connolly's expertise places it in a position to propose vital process improvement recommendations to reduce or eliminate future payment errors.
Information on Connolly and its services can be obtained at: http://www.connolly.com
Connolly is a trademark of Connolly, Inc. Copyright © 2010
Connolly Corporate Headquarters
950 East Paces Ferry Road
Atlanta, GA 30326
Tel: 404.261.7800
Fax: 404.261.9697
Audit Support Center
50 Danbury Road
Wilton, CT 06897
Tel: 203.423.1456
Fax: 203.423.1956
###