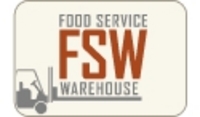 Englewood, CO (Vocus) June 3, 2010
Considered the world's largest single brand manufacturer of commercial cooking equipment, Vulcan is dedicated to providing the consumer with products made by superior manufacturing coupled with state-of-the-art technology. By making durable products, Vulcan is dedicated to manufacturing cost-effective products that can withstand the demands of a busy kitchen. Throughout decades of providing food service equipment to businesses large and small, Vulcan-Hart has maintained its ability to connect with the individuals who count on Vulcan products. In 2009, the company was recognized with 10 Best in Class Awards from Foodservice Equipment & Supplies for its ability to consistently give customers the cooking equipment they need to make their operations more successful. Vulcan's devotion to quality, design, service and information remains a major aspect of its business goals and is reflected in the satisfaction of its customers.
Because of the unique partnership between foodservicewarehouse.com and Vulcan, customers win with the best selection offered online, free freight in the continental U.S., and competitive pricing.
FoodServiceWarehouse.com was founded in June 2006 with a single business goal in mind: empowering foodservice operators to make their own businesses more successful. It has since become a leading provider of restaurant supplies, restaurant equipment, and foodservice education in the online marketplace. With over 60,000 products at our fingertips, our full service solution has provided support to thousands of foodservice operations across the country.
Source: Foodservicewarehouse.com
For more information about Foodservicewarehouse.com contact Kelly Noble at 303-801-0634 or visit http://www.foodservicewarehouse.com
Contact: Kelly Noble 303-801-0634 or Ashley Howard 303-218-9576, both of Foodservicewarehouse.com
Website: http://www.foodservicewarehouse.com
###