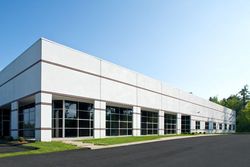 A lot of what is taking place right now is in preparation for a turnaround in the economy
Gardner, MA (Vocus) October 13, 2010
Long considered the furniture capital of New England, Gardner, Massachusetts, is still a hub of activity in the table-and-chair business, but there's much evidence that modernization and revitalization are taking hold there.
Less than two years ago, Mayor Mark Hawke led the charge to establish the city's economic development office, working in partnership with the Gardner Redevelopment Authority and the Greater Gardner Industrial Foundation. Offering workforce development options, tax incentives and technical assistance for businesses looking to expand or relocate in the city, Hawke calls the department a one-stop shop for business development.
"The city of Gardner continues to be a leading manufacturing hub in Central Massachusetts, with a diverse range of companies including furniture, biotech, injection molding, and paper related product manufacturers. These firms have capitalized on the highly-skilled workforce, exceptional school systems, recreational facilities, and other quality of life amenities available in the city," Hawke said.
At the federal level, new funding earmarked for community development in Gardner was recently awarded. In July, Massachusetts Governor Deval Patrick announced that 68 cities and towns in Massachusetts will receive $33.6 million in federal Community Development Block Grants (CDBG). Of those funds, Gardner will receive $1,000,000. The money will help with housing rehabilitation, energy improvements, jobs skills training, and more. The CDBG program is the largest available resource in Massachusetts for providing municipalities with funding to support neighborhood revitalization projects. Administered by the U.S. Department of Housing and Urban Development (HUD), the funds are available to towns with a population of less than 50,000.
In downtown Gardner, redevelopment and revitalization are the primary focus of city officials, according to the city's economic development coordinator, Trevor Beauregard. The city's urban renewal plan was finalized in May, and Beauregard expects all approvals to be in place by the end of 2010.
"A lot of what is taking place right now is in preparation for a turnaround in the economy," Beauregard says. "A number of older buildings in the downtown area have been demolished over the last three and a half years. Older manufacturing facilities that are no longer conducive to modern day needs are being shuttered and new sites are becoming readily available for redevelopment."
Proof of this downtown re-birth can be found at the former Goodnow Pearson's Department store site, which was rehabilitated and transformed into a 28-unit, market-rate, rental housing development, in which all units have been snatched up, according to Beauregard, who estimates the project investment at $3 million. The mixed-use property also includes three commercial spaces. According to the urban renewal plan, the Pearson project created eight new construction jobs, one permanent job and scores of new customers for downtown businesses. The urban renewal plan further calls for energy conservation practices to be incorporated in all projects, as well as opportunities for 21st Century manufacturing and business opportunities, including those in the renewable energy field.
As downtown Gardner grows, there's already a development on the outskirts of the city that is ahead of the modernization curve. Summit Industrial Park, a master planned, 125-acre park, is a state-approved priority development site, which allows tenants access to expedited permitting, priority in the state's economic development marketing program and priority consideration for state grant programs for economic development.
At 151 Suffolk Lane, a 67,200 square-foot, clear, single-tenant warehouse, distribution and manufacturing facility located in Summit Industrial Park, curb appeal, high power and other state-of-the-art aspects are indicative of the out-with-the-old and in-with-the-new business trajectory in the city.
"The building at 151 Suffolk Lane is very modern, especially given the history of Gardner, which dates back to the early nineteenth century," Beauregard said.
Up-to-date infrastructure isn't the only perk at 151 Suffolk Lane. Within a 15-mile commute are 70,000 potential employees, and Boston's Logan airport is an hour's drive away.
"We are proud to be a part of the industrial Renaissance in Gardner," says Michael Hackman, founder and chief executive officer of Hackman Capital – one of three owners of 151 Suffolk Lane. "New England's furniture capital is preparing for the future and our property is evidence of a forward thinking infrastructure model."
About 151 Suffolk Lane
151 Suffolk Lane is a joint venture among entities formed by Hackman Capital, Calare Properties, and KBS Real Estate Investment Trust. Built in 1999, and in pristine condition, the 67,200 square foot signature facility is located in the Summit Industrial Park, a 125-acre, master-planned business park. Just minutes from State routes 2, 12 and 101, the facility provides immediate access to a highly skilled labor force in plastics, electronics, machinery and fabricated metals. Additional features include: Heavy Power (3,000 Amps; 480/277v); Abundant Water (City of Gardner); Ample Parking (97 Spaces); 6" Poured Concrete Floors; 9,600 SF Office (Fully Air Conditioned); Four loading docks and three drive in doors; Break Room, Design Space, Locker Rooms and More; Excellent highway Accessibility and Visibility.
About Hackman Capital
Hackman Capital is a privately-held real estate investment firm specializing in the acquisition, management and redevelopment of industrial and commercial real estate. Hackman Capital was founded in 1986 and currently manages for its affiliates more than 16 million square feet of real estate.
###