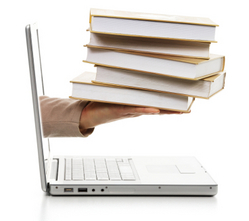 (PRWeb UK) November 2, 2010
Creative & Cultural Skills today launches Data Generator an interactive service that provides access to up-to-date data about the creative and cultural industries. Designed to help individuals and businesses access the latest economic and demographic research and analysis, the online tool can help with advocacy, strategic decisions, future planning, funding applications and presentations.
Data Generator hosts a fully-searchable database of published data and bespoke reports. It allows the user to generate their own reports from a range of economic and demographic data, enabling tailored data searches. The reports can be downloaded and added into Word documents with ease.
Ed Vaizey, Minister for Culture, Communications and Creative Industries says: "In creating Data Generator Creative & Cultural Skills have produced a useful tool for both Government and employers. This is another example of the valuable work that the Sector Skills Councils do in gathering and communicating labour market intelligence."
Caroline Felton, Chief Executive, Creative & Cultural Skills adds: "Employers have told us time and again that they require easy access to industry data relevant to them, and this is what we have delivered in the form of Data Generator. The launch could not have come at a more appropriate time. This week's Spending Review announcement will instigate a new era of tough measures and Data Generator will enable employers to make difficult decisions with the best industry intelligence available to them."
Data Generator has been funded by the Cultural Leadership Programme (CLP), as part of ongoing work to broaden resources available to cultural leaders, through the Creative Choices site. Nicola Turner, Assistant Director, CLP says: "The Cultural Leadership Programme is delighted to have supported the development of Data Generator. This new and important tool will provide cultural leaders with unique and easy access to a whole range of reliable data to inform their decision making and communication within and beyond the sector."
Data Generator can be accessed through Creative Choices°, our online platform for careers advice and guidance throughout your career at http://www.creative-choices.co.uk. It can also be accessed directly http://www.data-generator.co.uk.
For more information on this press release please contact Jessica Hope, Senior PR Advisor at Creative & Cultural Skills – 0207 015 1819.
Notes to editors:
Data Generator has been developed by Creative & Cultural Skills to provide a comprehensive picture of the businesses and workforce across the craft, cultural heritage, design, literature, music, performing arts and visual arts.
Information on workforce demographics across the nine English regions, Northern Ireland, Wales and Scotland can be segmented by sector and geographical area, making Data Generator a unique resource for organisations across the UK.
Data Generator is currently a free resource from Creative Choices° an online service that provides essential tools, knowledge and support to those looking to get in to and get on in the creative and cultural sector.
Creative & Cultural Skills is the sector skills council for the creative and cultural industries. It was granted a new licence to operate in January 2010.
Creative & Cultural Skills is a member of the Alliance of Sector Skills Councils. Together we oversee the strategic development of the workforce in our industries and deliver realistic solutions to skills needs.
For further information please visit http://www.ccskills.org.uk.
The Cultural Leadership Programme is a Government-funded initiative to promote excellence in leadership within the cultural and creative sectors. It runs a range of activities and opportunities to nurture and develop world class, dynamic and diverse leaders for the 21st century.
The CLP was launched in 2006 with a budget of £12m and was awarded a further £10m to invest in cultural leadership development between 2008 and 2011.
For further information please visit http://www.culturalleadership.org.uk/.
# # #