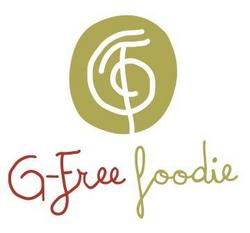 We're here to help people who love food and happen to be Gluten Free navigate the culinary world
(Vocus) July 8, 2010
G-Free Foodie, a resource for living Gluten-Free and eating well, is proud to announce the launch of http://www.gfreefoodie.com. The site includes a national database of Gluten Free restaurants, recipes, blogs, reviews of Gluten Free products and more. Consumers can submit content to Gfreefoodie.com via user feedback on blogs and recipes and submission forms for restaurants and recipes. Gfreefoodie.com also provides free conversions of conventional recipes to Gluten Free, allowing G-Free Foodies to enjoy favorite meals or continue family traditions safely . Consumers can locate hard-to-find Gluten free groceries and lifestyle products on the site, as well as a bookstore with cookbooks and G-Free lifestyle books that have been selected by the G-Free Foodie team.
"We're here to help people who love food and happen to be Gluten Free navigate the culinary world," said KC Pomering, Founder of G-Free Foodie. "Our site serves as a one-stop resource for Gluten Free dining, cooking, and information. We're adding new restaurants, recipes, blog posts and product reviews every day." Pomering has an extensive background in food & wine, and developed the concept for G-Free Foodie after being diagnosed with Celiac Disease, an auto-immune disorder which causes the body to react negatively to Gluten.
Gfreefoodie .com offers these features & more:

Nationwide Restaurant Directory, where G-Free diners can order flavorful Gluten Free meals, with additional information about restaurant offerings or menu options
Recipes for delicious G-Free dishes, including Recipes for Gluten Free, Casein Free meals
Recipe Conversion service, where Gluten Free experts convert traditional recipes to G-Free
Reviews of Gluten Free products
Guides & Blogs about the G-Free lifestyle
Hard-to-find G-Free groceries + books & other products
Links to Gluten Free support groups and information
The G-Free Foodie team plans to add Recipe Demonstration videos, articles by Gluten Free Medical Experts & Activists, public appearances and more in the coming months. Upcoming product reviews are scheduled for Gluten Free Hot Dogs & Sausages, Tortillas and Brownies. For more information about G-Free Foodie or to submit information please visit http://www.gfreefoodie.com.
###