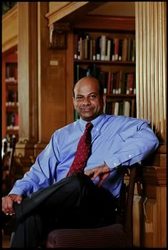 Regulators bring in constraints, and constraints can be either limiting or liberating. It's a question of how you view it. I see it as liberating if it is done right
Rockville, MD, USA (Vocus) October 21, 2010
Vijay Govindarajan, widely regarded as one of the world's leading experts on strategy and innovation, will deliver the opening keynote address at the 2010 RAPS Annual Conference & Exhibition, on Monday, 25 October, at 8:30 am (PDT) at the San Jose McEnery Convention Center. The conference, from the Regulatory Affairs Professionals Society (RAPS), is the largest annual gathering exclusively for healthcare product regulatory professionals. It runs through 27 October at the convention center.
Govindarajan is the Earl C. Daum 1924 professor of international business and the founding director of the Center for Global Leadership at the Tuck School of Business at Dartmouth College. He was the 2008 professor-in-residence and chief innovation consultant for General Electric, and is co-author of The Other Side of Innovation: Solving the Execution Challenge.
He recently spoke with RAPS about what regulation of healthcare products and other constraints mean for innovation. "Regulators bring in constraints, and constraints can be either limiting or liberating. It's a question of how you view it. I see it as liberating if it is done right," said Govindarajan during the interview, later adding, "Actually, constraint is the mother of innovation." The full conversation is available as an audio podcast online at http://www.RAPS.org/multimedia. An edited transcript appears in the October 2010 issue of RAPS monthly magazine, Regulatory Focus.
Vijay Govindarajan will sign copies of his book at the conference, following his keynote. For more information and a complete listing of the more than 70 conference sessions and events, visit http://www.RAPS.org/ac2010. Follow conference updates on Twitter with the hashtag #2010RAPS. For more from Govindarajan, visit his blog at http://www.vijaygovindarajan.com.
Members of the working media who wish to cover all or part of the 2010 RAPS Annual Conference & Exhibition should contact Zachary Brousseau, senior manager, communications for RAPS at +1 301 770 2920, ext. 245 or via email. On-site registration also will be available for media with valid press credentials or a letter from an assigning editor on company letterhead.
Conference sponsors include: Abbott, BSI, Dassault Systèmes, GE Healthcare, Greenleaf Health, Makrocare, Parexel, QPharma, Tarius and TÜV SÜD America.
About RAPS
The Regulatory Affairs Professionals Society (RAPS) is an international membership organization of regulatory professionals in the rapidly growing medical device, pharmaceutical and biotechnology sectors. Regulatory professionals play vital roles in making better healthcare products possible. They work throughout the healthcare product lifecycle, ensuring these products are safe and effective, while driving organizational strategy and sound decision-making. RAPS supports these individuals and the regulatory profession by providing education and training, Regulatory Affairs Certification (RAC), professional standards, research, knowledge-sharing, publications, networking, career development opportunities and other valuable resources; and is committed to helping its members continually develop the knowledge and skills they need to excel. RAPS is headquartered near Washington, DC, with offices in Brussels and Tokyo. RAPS.org
###