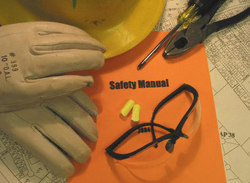 As we strive for excellence in all we do, we see this leading software as a competitive advantage
Ottawa, ON (Vocus) October 6, 2010
Customer Expressions Corp. announced today that Isthmus has implemented i-Sight Case Management Software, making it easier for their clients to enter cases and view reports at any time.
The Challenge
A majority of employers report that workplace compensation ranks as the single largest payroll expense within their companies. Organizations struggle with getting employees back to work safely in a timely manner- while minimizing costs.
Isthmus Professional Corporation ("Isthmus") is a disability management services provider for workplace injury claims. In Canada, each province operates its own Workplace Compensation Board (WCB). Isthmus helps employers by giving them a voice in the system through advocating for them. Ultimately, Isthmus helps its clients manage injuries in a way that reduces their costs.
When Isthmus began operations, the need for a case management system was recognized immediately. The team sought specific capabilities for its case managers and clients, including web-based case management, a website for direct client entry of case information, and a powerful reporting engine.
"We provide something intangible, so what we do can't be a mystery," said Shane Frost, Client Relations at Isthmus. "Keeping clients up to date on what we're doing, with reporting, is very important."
The Solution
Isthmus looked at a number of case management software solutions. Initially, company managers expected to need more than one product to accomplish their goals. However, web-based i-Sight Case Management Software provided the complete package.
"We thought we would have to compromise on some of our needs, but i-Sight has everything in one software product," Frost said.
i-Sight offers workflow management and the advanced reporting that Isthmus and its clients require to understand the status of cases. Additionally, Isthmus could easily customize the software for its specific needs – and be managing cases with the hosted software within the short timeframe the company desired.
Molding to the Firm's Needs
Consultants from Customer Expressions worked closely with Isthmus to understand the business, recommend functionality to match, and implement customizations.
"Customer Expressions took time to learn about our company before we configured the software and along the way we never lost sight of that," Frost said. "We handed them a tremendous amount of requests and they always worked with us on each and every one of them."
Online Input, Reporting for Isthmus' Clients
Additionally, Customer Expressions created a section of the Isthmus website for clients to enter claims directly at any time. As a web-based feature, a shop floor supervisor or a client contact working late at home can easily enter new injuries or check on the status of current ones without needing anything installed on their computers.
"When clients are reporting injuries to us, it can't be a burden," Frost said. "It needs to be easy and fast. Web access is a tremendous benefit for our clients."
"It's really important that we're not being put into a rigid process," Frost said. "We knew that we wouldn't have the final product right out of the box. Customer Expressions got our configured case management system up and running very, very quickly. They acknowledged our objectives and really worked with us to deliver our vision."
From start to launch, Customer Expressions worked to ensure that i-Sight fit Isthmus perfectly as opposed to Isthmus changing to fit the software.
Results
With a hosted case management solution, Isthmus and clients have anytime access to cases from any location. For Isthmus staff, i-Sight supports a smooth case management flow from initial entry to backend reporting, enabling the company to do more with a smaller team.
With online case entry and reporting – saving clients time – Isthmus sets itself apart from other workplace compensation management providers.
"As we strive for excellence in all we do, we see this leading software as a competitive advantage," Frost said.
About Customer Expressions
Based in Ottawa, Canada, Customer Expressions is a leading provider of web based complaint software, case management software and investigation software. Customer Expressions has gained an international reputation for best-in-class software to optimize the management of various business processes. The privately held firm provides i-Sight, integrated case management software for investigations, call tracking, customer service, complaint handling, corrective and preventive action management (CAPA Management), and other business processes that require case management.
For further information, please contact:
Joe Gerard, Vice-President, Sales & Marketing
800-465-6089
###