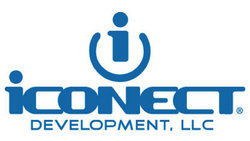 When hundreds of thousands or millions of dollars are at stake in performing legal review, it is critical that risk-management and litigation-support professionals determine the costs associated with each phase of eDiscovery
Los Angeles, CA (Vocus) October 27, 2010
iCONECT Development LLC, a world leader in litigation support and collaboration software, today announced that the company will address best practices in eDiscovery project budgeting at next week's Computer Forensics Show in San Francisco. Victoria Edelman, J.D., director of training for iCONECT, will present a session entitled "E-Discovery Project Budgeting," detailing how to manage expectations, accurately determine times and avoid costly overruns for eDiscovery projects.
Ideal for security, law enforcement and government attendees who are involved in risk management or litigation support, the session will cover strategies to identify what basic information to collect to prepare an eDiscovery project budget, determine what tools or processes will be needed for the project, run "what if" scenarios to determine return on investment (ROI) and eliminate guesswork on project costs.
"When hundreds of thousands or millions of dollars are at stake in performing legal review, it is critical that risk-management and litigation-support professionals determine the costs associated with each phase of eDiscovery," said Edelman. "Project timelines are vital, too, and we will discuss how to streamline project workflow, quickly and easily process terabytes of legal-review data, collaborate across multiple review entities, and ensure that the whole process remains secure and in a single chain of custody."
Edelman's session will take place Monday, November 1st at 3:45-5:00pm. Session attendees can earn CLE (Continuing Legal Education) credits for participating in the presentation. Demonstrations of the latest version of the company's core product nXT 830 can be seen at iCONECT's booth #112.
Attendees can receive a complimentary pass to the show valued at $595 from iCONECT by visiting http://www.iconect.com/cfs_2010/.
ABOUT ICONECT DEVELOPMENT, LLC
iCONECT® Development, LLC, is the robust and reliable choice for litigation support software, with products trusted for more than 10 years by prestigious AmLaw 100 and Magic Circle firms, corporate legal departments, government agencies and their Application Service Providers (ASPs) for document review, mergers and acquisitions, and multi-party international cases.
iCONECT and the iCONECT logo are trademarks or registered trademarks of iCONECT Development, LLC or its affiliates in the U.S. and other countries. Other names may be trademarks of their respective owners.
Media Contacts:
iCONECT:
Daniel Rhodes / Valerie Christopherson
Global Results Communications (GRC)
+1 949 608 0276
###