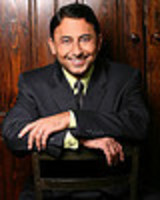 Beverly Hills, CA (Vocus) April 14, 2010
Khanna Institute, which expanded into Beverly Hills, California and provided its patients with countless solutions for eye and sight problems, hereby announces that it is offering its Beverly Hills patients the opportunity to obtain a product known as Intacs Corneal Implants, which is an innovation designed to help patients suffering from a condition known as keratoconus.
Keratoconus is an eye condition that's progressive in nature and which attacks the cornea, which is the clear surface that exists on the front of the eye. As the disease advances, patients who suffer from it tend to lose their ability to see to the point where corrective eye glasses or contact lenses are no longer a viable solution. Eventually, patients will progress to the point of blindness. and those suffering from this condition are encouraged to learn more about the product and the solutions available.
Traditionally, the only potential solution available to patients who have contracted keratoconus is to undergo corneal transplant surgery. This procedure carries with it some degree of risk and is also generally extremely expensive, such that many patients face a difficult choice regarding how to proceed. Intacs Corneal Implants provide patients with a cost-effective, minimally surgical alternative that allows them to regain their ability to see. This product has obtained approval from the United States Food and Drug Administration (FDA).
Specifically, Intacs Corneal Implants provide the following benefits to patients:

Intacs are safe, removable and replaceable
Intacs reduce myopia and astigmatism associated with keratocunus
Intacs restore the cornea to its normal shape
A much shorter recovery time for the patient as compared to corneal implants
Intacs shift the optical center towards the corneal center
Intacs decrease Higher order aberrations
Intacs can be used along with corneal cross linkage.
Dr.Khanna has helped many patients with keratoconus regain useful vision and improve their activities of daily living. It will be heartening for keratoconus patients in Beverly Hills to know that many insurances cover some of the cost with Intacs implants
Addition Technology, Inc., a privately held eye care company, specializes in novel solutions for sight-threatening eye indications. Intacs® and Intacs SK corneal implants, AlphaCor™ artificial cornea and AlphaSphere™ orbital implant are patented devices, and the first of their kind, approved by FDA and granted CE Mark certification in Europe.
Dr. Rajesh Khanna, is a Los Angeles LASIK and Refractive Cataract surgeon with offices in Los Angeles and Beverly Hills. He is the founder and medical director of The Khanna Institute of Lasik and Refractive Surgery. Dr. Khanna has been voted as the best LASIK surgeon by popular choice by readers of Los Angeles daily news and Ventura County Star. Dr. Khanna has performed vision enhancements on many celebrities and athletes alike. Those we are able disclose include actor Corbin Blue from High School Musical, Disney channel star Brenda Song, Olympic silver medalist Ryan Bailey and Bas Rutten- Inside MMA host and UFC champion fighter. Rajesh Khanna, MD has been featured on the front cover of various magazines like Your Health Connection, Life after 50, Valley news and Beverly Hills times. He has also been featured in Santa Monica Star, Acorn, India West, Opinion Express and numerous other publications. Dr. Khanna has been interviewed and quoted by various radio talk. He is one the pioneers of Lasik eye surgery and is currently at the forefront for advanced eye procedures. He is an experienced and skilled Wave front LASIK, PRELEX and cataract surgeon, Dr.Khanna has performed over thousands of vision correction procedures. Contact: Kelly Schneider Rajesh Khanna, MD Khanna Institute of Lasik Surgery 50 N La Cienga Blvd Beverly Hills 90211 Phone: 805-230-2126 Fax: 805-230-2199 http://www.khannainstitute.com
# # #