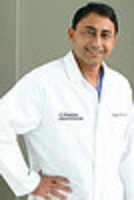 Beverly Hills, CA (Vocus) April 16, 2010
Khanna Institute announced that it will provide Intralase assisted Intacs placement for keratoconus management.
keratoconus is a devastating condition which affects 1 in 2000 patients.It is a sight threatening disease.It occurs due to defective collagen in the cornea, which is the clear part of the eye. It progresses during puberty and young adulthood. The cornea thins and sags down.Intacs help to provide support and improve the shape of the deformed cornea. This helps in improving higher order aberrations and thus vision.
Intacs have to be placed at a predetermined depth. Mechanical methods have been used to create the channel. Studies have shown that creation of the channels with IntraLase (IntraLase Corp., Irvine, Calif.) is less traumatic and more accurate than using a mechanical keratome. The intacs come in different sizes. The Intralase can create channels of different sizes, which is a disntict advantage over mechanical keratomes. Also with the approval of the expanded range of Intacs, Intralase will be able to provide varying sizes of the channels. The second advantage is the accurate depth placement. If the Intacs are placed too superficailly they can erode to the surfac.
Dr.Khanna is happy that he will be providing more technology and accuracy to better help the patients. Intacs, as you may know may be covered financially by medical insurance. It is an outpatient procedure.Intacs can delay the need for corneal transplantation.
Dr. Rajesh Khanna, is a Los Angeles LASIK and Refractive Cataract surgeon with offices in Los Angeles and Beverly Hills. He is the founder and medical director of The Khanna Institute of Lasik and Refractive Surgery. Dr. Khanna has been voted as the best LASIK surgeon by popular choice by readers of Los Angeles daily news and Ventura County Star. Dr. Khanna has performed vision enhancements on many celebrities and athletes alike. Those we are able disclose include actor Corbin Blue from High School Musical, Disney channel star Brenda Song, Olympic silver medalist Ryan Bailey and Bas Rutten- Inside MMA host and UFC champion fighter. Rajesh Khanna, MD has been featured on the front cover of various magazines like Your Health Connection, Life after 50, Valley news and Beverly Hills times. He has also been featured in Santa Monica Star, Acorn, India West, Opinion Express and numerous other publications. Dr. Khanna has been interviewed and quoted by various radio talk. He is one the pioneers of Lasik eye surgery and is currently at the forefront for advanced eye procedures. He is an experienced and skilled Wave front LASIK, Intacs, PRELEX and cataract surgeon, Dr.Khanna has performed over thousands of vision correction procedures. Contact: Kelly Schneider Rajesh Khanna, MD Khanna Institute of Lasik Surgery 50 N La Cienga Blvd Beverly Hills 90211 Phone: 805-230-2126 Fax: 805-230-2199 http://www.keratoconushelp.com
###