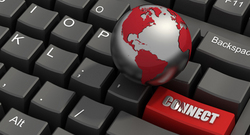 Our business couldn't afford a permanent CCIE, with IEOC we now have several available to assist.
(PRWeb UK) May 28, 2010
IT Experts On Call, a new IT start-up is putting small to medium size businesses on an even footing with their larger counterparts with a pay-per-use service offering. SME's with smaller IT departments and smaller budgets who don't wish to be tied into long term contracts can now contact a team of Cisco and Juniper experts to assist with support, design and projects. Growing SME's who simply dont have the funds to employ these skill sets fulltime can now simply call the IEOC team and full get support or advice on a number of issues or queries. The 24/7 team assists clients on 4 continents from large financial institutions to small businesses. The team of 22 engineers and instructors have worked for various industries from Service providers and banks to goverment institutions and have a wealth of experience.
" We are providing a service whereby our customers can get to speak to technical experts fast whether it is a design qualification or troubleshooting an issue. Having worked for large corporations for many years we realised the frustration of getting a resource fast. We would usually need to log a call and explain the problem 5 times. Nothing worse than having to wait for support while you watch your IT infrastructure grinding to a halt. We wanted to offer a service that cuts out the wait." Having engineers located globally means support for companies and remote offices from Australia, Asia, Europe, Africa and the US 24/7. At present, IEOC offers onsite and remote support in the UK and most parts of the US and only remote support to other regions.
With companies cutting back on IT support staff around the world this has led to IEOC is filling a gap in those IT departments by providing a team of techies with a range of technologies and skills from routing & switching, VoIP, wireless, design, storage, security and support as and when required. This not only provides relief for IT managers but also helps with the skill transfer to the customer's engineers. Customers simply give us a call, tell us their requirements and we arrange the necessary resources. If the problem is ongoing we will then add resources to assist free of charge.
"Currently we only offer experts in Juniper and Cisco technologies but are looking to expand into other areas within the IT arena as demand grows for these services. We also have a Live Webinar section with 2 rooms, one for discussions and one for training. IT professionals can get together and ask questions live with our experts and also others professionals around troubleshooting, support, design and pretty much anything focusing on Cisco and Juniper technologies. We are hoping to grow the sessions to at least 3 a week, but will retain the limit of 5 seats per room."
"We believe it's a fantastic idea and see the business having a strong year as demand for faster access to high level support grows, especially with the current boom in the data centre area."
If you would like more information or would like to discuss our services in detail please call IEOC on 0845 604 4997 or visit us at http://www.itexpertsoncall.com
###