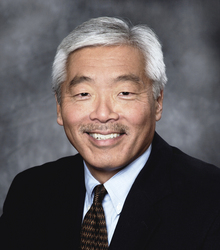 Herndon, VA (Vocus) June 11, 2010
MBO Partners, the leading provider of independent contractor compliance and engagement solutions, confirmed today the appointment of Dennis Kanegaye as Division President of its B2B Offerings. Kanegaye has over 25 years of experience in delivering human capital and contingent workforce solutions to large organizations, most recently as President of Guidant Group, a Houston-based Managed Service Provider (MSP).
"There is tremendous demand for our proven independent contractor compliance and engagement solutions," said Gene Zaino, President and CEO of MBO Partners. "At the same time, MBO Partners will not waver in our mission: to serve the needs of independent consultants, freelancers and independent contractors. Adding Dennis to our already talented team enables us to bring focused solutions to both our B2C (Business to Contractor) market as well as the growing demands of our B2B market. Dennis brings the executive leadership talent and B2B experience required to carry our enterprise programs to the next level of value and customer satisfaction."
Dennis Kanegaye said, "Over the past several years of partnership between Guidant Group and MBO Partners, I've had a front row seat to witness case study after case study making it evident that the engagement models for independent contractors offered by MBO Partners are supremely effective and different from anything else out there in the marketplace. Now, it is a great pleasure to take the helm of B2B offerings here at MBO Partners."
Before his seven year tenure as President of Guidant Group, Kanegaye served as Senior Vice President of Field Sales and Operations at the Parson Group, LLC. In 2000, Parson Group was listed #1 in INC Magazine's "500 Fastest Growing Private Companies." Prior to Parson Group, he held senior positions in several technology and service provider organizations including Computer Sciences Corporation, GE Information Services, and ENTEX Information Services. Dennis is a graduate of the University of California, Los Angeles, with a Bachelor of Arts degree in Psychobiology.
About MBO Partners
MBO Partners makes it easy for independent consultants and their clients to work together. With their proprietary MyBizOffice® system, MBO Partners is the leading alternative to self-incorporation for consultants, freelancers, 1099s, and independent contractors. For businesses that use contingent or contract talent, MBO Partners is an Independent Contractor Engagement Specialist (ICES) providing independent contractor payrolling, 1099 risk mitigation, alumni and retiree programs, and independent contractor compliance solutions. http://www.mbopartners.com
###