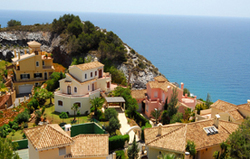 Our occupancy rates and the success of dozens of other travel partners across the continent suggest the problem does not lie with the resort. They are continuing to trade successfully to the mutual benefit of all involved
(PRWeb UK) September 8, 2010
When Barwell Leisure, a British tour operator specialising in holidays to the Spanish sports resort of La Manga Club went bankrupt at the beginning of September, not only did customers face difficulties in rearranging their holiday arrangements but villa owners were left with calendar vacancies where contracted bookings should be.
La Manga Club refuted suggestions that a lack of air capacity to the region is undermining its viability for tour operators following the collapse of Barwell Travel.
La Manga Club's Chief Executive said, "Our occupancy rates and the success of dozens of other travel partners across the continent suggest the problem does not lie with the resort. They are continuing to trade successfully to the mutual benefit of all involved".
This signifies a small measure of good news for consumers, because it means that they will be able to visit La Manga Club as they hoped but this does not help the owners re-gain lost income through bookings.
La Manga Club villas situated in the unspoilt south eastern corner of Spain in the region of Murcia is one of the world's finest resorts. This southern end of the Costa Blanca, known as the Costa Calida - the Warm Coast - has one of the lowest rainfalls in Europe and basks in more than 3000 hours of sunshine each year.
Located in an exceptional setting, blessed by a year-round Mediterranean climate and covering an area of some 1400 acres it is truly a leisure paradise, with a luxury spa, golf, tennis, a 5 star hotel, holiday apartments, meetings facilities, over 20 restaurants and bars.
The resort offers some of the most superb sport and leisure facilities in Europe suitable for all tastes and ages. Always several degrees warmer than the Mediterranean, the unique Mar Menor is a vast inland sea with safe, shallow waters.
Luxury villa accommodation specialists Select Resorts recently commented that they are concerned to learn that villa owners whose properties had been booked with Barwell may face difficulties in re-filling empty weeks and will work with them and the resort to do their utmost to advise and assist with generating last minute bookings.
Marketing Manager Michael Reilly said "La Manga Club is thriving and owner's wishing to fill vacant weeks should contact reputable villa specialists like Select Resorts to assist with the issues at hand and long term alternatives to the income opportunity of their property".
Select Resorts have over 25 years experience in renting villas on behalf of villa owners and will help La Manga Club villa owners maximise income opportunities by tapping into a wealth of opportunities by accurately representing their properties, and marketing them enthusiastically.
The company's current portfolio ranges from family holiday apartments in Portugal to luxury villas in Spain and they have a strong focus on beach, golf and family holidays across coastal Europe.
###