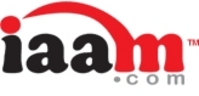 I am confident. I am money-savvy. I am aware.
Albuquerque, NM (Vocus) February 10, 2010
Teens continue to be bombarded on a daily basis with negative messages involving violence, sex, drugs and alcohol. A new online site, http://www.iaam.com, hopes to change that by offering a new message to teens that says, "I am confident. I am money-savvy. I am aware."
iaam.com – The Teen Entertainment and Life Skills Multimedia Network was launched in 2009 by media entrepreneur Malini Hoover with the mission of connecting teens through creative fun, while helping them with valuable life skills in finance, career, health, and lifestyle. Ms. Hoover says iaam.com is like Nickelodeon, but on a financial and life-skill mission.
"As a teenager I learned about being ready for financial ups and downs," she explained. "When my father needed cash for business trips, but Indian banks were closed due to holidays or riots (which occurred about 50% of the year), I helped my mother excavate their rainy-day cash from a locked trunk at the bottom of a dark store room. That was pretty extreme, but today's teens need to learn how to make financial and career choices – and to do so, they must be equipped with proper knowledge. That's the whole purpose of iaam.com."
While teens use multimedia technology daily, there is little on the market to develop their financial and life skills.
According to Nielsen online, in April 2008 teens 12-17 viewed an average of 74 streams and 132 minutes of online video, far more than any other age group. iaam.com's goal is to elevate life skills to the same multimedia level as entertainment.
Through interviews with leaders in industries such as film, music, journalism, animation, and photography, iaam.com encourages and inspires teens to apply their enthusiasm and creativity to reach their personal goals and achieve success. iaam.com offers stimulating information through sponsored contests, comics, features, forums, and links, as well as teen sports, news, music videos, jokes and interactive games.
iaam is free to use and open to anyone 13 years and up. Virtual currency called iaam dollars can be earned by submitting a video, photo or create contest, and by rating or moderating contests.
Early reviews of iaam.com include:
"This site is really fun. The games, contest, everything! And I love the color of it!" - Melia Macias, High School Student, United States
"I am quite pleased to see there are people on Earth who take time to promote a healthy life and understanding for young people."- Vaughn Newman, International Actress and Model, Thailand
iaam.com has sponsorship opportunities for individuals and corporations to sponsor its multimedia life-skills programming. Individuals can sponsor content starting from $100 and choose which life skills they want to promote. iaam.com is looking for evangelist sponsors to lead the socially responsible multimedia revolution.
To view a video about iaam.com, visit http://www.youtube.com/user/LELAMedia. For more information or to become an iaam.com sponsor, contact Malini Hoover at (505) 250-1685 or email at sponsor@iaam.com.
About LELA Media Inc., the producers of iaam.com
LELA Media Inc. is the first teen multimedia company out of New Mexico. Founded in July 2007 in Albuquerque, LELA Media's premier interactive website, iaam.com, uses social web 2.0 to connect teens through creative fun and help them with financial and life-skills issues. Founder Malini Hoover has a background in finance and hotel management. She launched LELA Media to make a positive and lasting impact on today's youth.
###