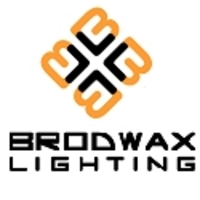 We are very excited about this move to Coral Springs...
Coral Springs, FL (PRWEB) November 11, 2010
Brodwax Lighting is excited to announce its recent move to Coral Springs, Florida. After twenty-two years at its former location in Deerfield Beach, Florida, this move positions Brodwax to expand its inventory and product offerings. Brodwax Lighting has maintained its reputation as an industry leader in fluorescent light fixtures, under cabinet lighting, and LED lighting fixtures for over sixty years.
Brodwax Lighting is a family-owned business that has offered high quality lighting products and accessories for over sixty years. The company was founded in Brooklyn, New York in 1947. It remained in the Northeast until the late 1980s when they relocated to Florida. Today it is a sophisticated online business that offers products for residential, commercial and industrial uses. They moved to Coral Springs because they had outgrown their Deerfield Beach location.
Brodwax Lighting is known for its commitment to a high level of customer service, including free personalized advice from lighting experts. All products carry a thirty-day money back guarantee and a three year replacement warranty. A quick glance at their customer comments reflects this strong commitment to ensuring that each customer is satisfied with their purchase. This move to a larger site ensures that Brodwax Lighting can continue to provide the excellent customer service on which their loyal customers have come to rely.
Brodwax Lighting works hard to ensure that each product meets the highest standards for excellence. All fixtures contain high-quality components. Each fluorescent, LED and xenon product is rigorously tested for safety and efficiency. All products are listed by Underwriters Labs and many exceed Energy Star standards. This dedication to providing the highest-quality lighting available is a key component of their company focus on customer service. The move to Coral Springs positions the company to offer a wider array of energy efficient and contemporary lighting products.
According to owner Barry Wax, "We are very excited about this move to Coral Springs as we had outgrown our previous space. It allows us to expand our product offerings and opens the possibility for us to open a showroom in the future." Brodwax Lighting has been family-owned for 63 years and continues to lead the industry in providing high quality products for home, corporate and industrial needs.
About Brodwax Lighting:
Family owned and operated for over 60 years, Brodwax Lighting is now located in Coral Springs, Florida, about 30 minutes northwest of Fort Lauderdale. Through the years Brodwax's commitment to excellence has always remained the same. With a varied product selection including fluorescent lighting, LED lighting, Xenon lighting, Halogen lighting, track lighting, and more, Brodwax seeks to offer designs to fit every need and budget.
For more information about Brodwax Lighting, please contact:
Brodwax Lighting
4383 NW 124th Ave.
Coral Springs, FL 33065
1-800-841-4666
http://www.brodwax.com/
###