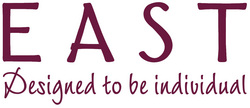 (PRWeb UK) July 23, 2010
This collection is designed to be lived in, laughed in and relaxed in. Its clean silhouettes of best selling shapes are suitably flattering and incredibly chic.
Bold stripes are teamed with a myriad of spots in classic nautical colours of deep sea blue, sky blue and cream. These are contrasted with deep red accents and strong highlights of grass green and corn taken from the neighbouring countryside.
Inspired by the streets of St Malo, these pieces will bring a touch of the French riviera to your weekend wardrobe. The quaint cobbled streets and provencal markets inspire the 'traditional meets modern' merla print which is stamped on jersey tops, tunics and dresses. The new bistro's and glimmering yachts inspire the graphic prosecco spot print found on dresses and blouses. And these brave patterns are underpinned by classic wide leg trousers, long length cardigans, plain jersey vests and some quirky accessories for the ultimate French chic style.
As always, East has designed this collection to make your life easier. You can mix and match any items and be confident that you'll create a modern and stylish look.
SHOP NOW at http://www.east.co.uk
Delivery from only £3.50 and FREE RETURNS
About East
East, designed to be individual. The product was originally designed for women who love individual, natural fabrics, with an ethnic feel. We remain true to these values today. Our products were then and are now heavily influenced by the time honoured traditions of the Far East incorporating, 'hand' crafted embroideries, wonderful evocative prints and vibrant colours to create our distinctive outfits. The collections include soft knitwear for easy layering, beautiful silks and simple linens. Finally, as all our clothes are designed in-house, they are genuinely unique.
Jewellery and accessories are important additions to any outfit; and there is an eclectic collection sourced from all over the world, including Thailand, India and the Philippines. using predominantly natural materials such as wood and shell, and even seed pods.
East supports the Disha charity and hopes to continue to help DISHA touch the lives of more children with special needs who just want the opportunity to live a normal life.
###