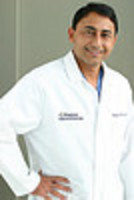 The availability of the larger sizes of Intacs in the US expands its use when treating keratoconus patients. In my practice, where I manage many keratoconus patients, I can definitely see a broader subsection of patients benefiting from these new Intacs sizes
Beverly Hills, CA (Vocus) April 13, 2010
Khanna Institute will now be offering Intacs of 400 microns and 450 micronsand even 210 microns. This follows the announcement by the maker of Intacs corneal implants Addition Technology, Inc., that it has received FDA approval for an expanded range of additional sizes of Intacs corneal implants for keratoconus.
"The availability of the larger sizes of Intacs in the US expands its use when treating keratoconus patients. In my practice, where I manage many keratoconus patients, I can definitely see a broader subsection of patients benefiting from these new Intacs sizes," said Rajesh Khanna, M.D., Director of Khanna Institute of LASIK and Refractive Surgery, Beverly Hills. "I have been pleased with the results of Intacs in keratoconus patients and now see this as an additional option to delay or avoid a corneal transplant for keratoconic patients."
Surgeons in Europe have been presenting data for over 10 years regarding the benefits of the larger sizes. Based on the impressive results they have reported, this as an important breakthrough in addressing keratoconus patients, who till now could not avail of the best size required. Intacs help the patients by changing the shape of their distorted corneas. This decreases their higher order aberrations and can help them with their activities of daily living.
Addition Technology, Inc., a privately held eye care company, specializes in novel solutions for sight-threatening eye indications. Intacs® and Intacs SK corneal implants, AlphaCor™ artificial cornea and AlphaSphere™ orbital implant are patented devices, and the first of their kind, approved by FDA and granted CE Mark certification in Europe. Intacs cornea implants are indicated for keratoconus and myopia. AlphaCor artificial cornea is indicated as an alternative for high-risk, repeat graft failures. AlphaSphere orbital implant is indicated to replace the eye due to loss related to trauma or disease. All products are distributed worldwide.
Dr. Rajesh Khanna, is a Los Angeles LASIK and Refractive Cataract surgeon with offices in Los Angeles and Beverly Hills. He is the founder and medical director of The Khanna Institute of Lasik and Refractive Surgery. Dr. Khanna has been voted as the best LASIK surgeon by popular choice by readers of Los Angeles daily news and Ventura County Star. Dr. Khanna has performed vision enhancements on many celebrities and athletes alike. Those we are able disclose include actor Corbin Blue from High School Musical, Disney channel star Brenda Song, Olympic silver medalist Ryan Bailey and Bas Rutten- Inside MMA host and UFC champion fighter. Rajesh Khanna, MD has been featured on the front cover of various magazines like Your Health Connection, Life after 50, Valley news and Beverly Hills times. He has also been featured in Santa Monica Star, Acorn, India West, Opinion Express and numerous other publications. Dr. Khanna has been interviewed and quoted by various radio talk. He is one the pioneers of Lasik eye surgery and is currently at the forefront for advanced eye procedures. He is an experienced and skilled Wave front LASIK, PRELEX and cataract surgeon, Dr.Khanna has performed over thousands of vision correction procedures. Contact: Kelly Schneider Rajesh Khanna, MD Khanna Institute of Lasik Surgery 50 N La Cienga Blvd Beverly Hills 90211 Phone: 805-230-2126 Fax: 805-230-2199 http://www.khannainstitute.com
###