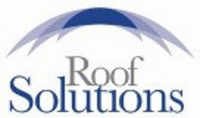 Smyrna, GA (Vocus) April 23, 2010
Roof Solutions LLC is committed to providing its clients with superior commercial roofing systems that meet their financial and construction needs. The company takes excellence seriously and always strives to provide quality materials and service that are guaranteed to achieve any commercial roofing goal. This commitment to excellence has allowed Roof Solutions to earn the distinction of being included in the Peak Level 2010, which is given to top annual performers in Johns Manville Peak Advantage Program.
Qualified commercial roofing contractors in the Johns Manville Peak Advantage Program provide much more than quality roofing materials and expert installation. Companies partnered with the JM Program are able to bring additional value to their clients' roofing investment by offering great financing solutions and a 100% customer satisfaction guarantee. By choosing a contractor in the program, a business can rest assured that their roof is backed by the Johns Manville guarantee.
The Roof Solutions team stands ready to offer prompt technical assistance and emergency response to address any maintenance issue that may arise. With Roof Solutions, your business is assured to receive professional installation, expert technical assistance, and fast service from our experienced commercial roof repair team. As leaders in commercial roofing, the company uses only the latest environmentally-friendly technology that reduces heating and cooling costs and provides expert roof repair service.
In addition, Roof Solutions is committed to being an industry leader in Green Roof technology and LEED certified roof systems. The Leadership in Energy and Environmental Design and Energy Star construction programs offer tax credits and other rewards to businesses that use efficient energy-efficient commercial metal roofing and other cost-reducing construction methods.
About Roof Solutions
Roof Solutions commercial roofing company was founded on a simple principle - Do the right thing. That means working with our customers to determine what the right solution is for them; performing our duties in a timely, professional and courteous manner; and not calling a project complete until our customers are fully satisfied with our performance. We take pride in developing long-term relationships with our customers, listening to their needs and determining the best course of action for each individual roof. Our goal is to exceed our customer's expectations before, during and after our project. Our services include commercial roof repair & maintenance, 24/7 emergency response, roof inspections, thermal imaging, project forecasting & budgeting, roof design, and roof replacement.
###