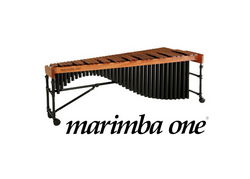 The Art of Marimba Making.
Arcata, CA (Vocus) June 17, 2010
Want to know how to craft a large wooden percussion instrument with resonators? Then come to any one of three talks that Marimba One's founder, Ron Samuels, will be giving in London and Amsterdam this summer on "The Art of Marimba Making."
The fabled Guildhall School of Music & Drama in London's Barbican development will be Ron's first stop on Monday, June 28th. His two-hour lecture begins at 11 a.m.
The next day, June 29, Ron goes cross-town to discuss the marimba-making art at the Royal College of Music on Prince Consort Road in southwest London, also starting at 11 a.m.
After a hop across the channel to Holland, Ron will end his lecture tour at the famed Zeltsman Marimba Festival at the Conservatorium van Amsterdam on Friday, July 2. His talk will begin at 9:30 a.m.
You can check out details on our website, Marimba One.
# # #