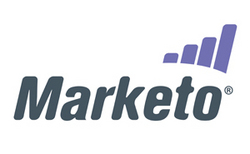 Winning the Marketing Measurement Marathon
San Mateo, CA (Vocus) September 22, 2010
Stage-based measurement will allow business marketers to deliver better results with fewer resources while demonstrating value, according to a Raab Associates, Inc., white paper released today and sponsored by Marketo, the revenue cycle management company.
The forward-looking white paper entitled, "Winning the Marketing Measurement Marathon", details the marketing analytics required for marketers to more accurately predict revenue and get ahead in a radically-altered landscape punctuated by new media, new buying habits and increasing management expectations.
"It is no secret that marketers need solid measurements of individual programs and overall productivity to justify their marketing budgets to CEOs and CFOs," said Marketo president and CEO Phil Fernandez. "But, coming up with the data that proves marketing ROI is both challenging and time-consuming. That's where stage-based measurement can help. This white paper covers the marketing metrics that matter and provides marketers with the tools required to drive predictable revenue."
Stage-based measurement focuses on the processes involved in moving each lead to the next stage of the buying cycle. When a company tracks data about the buying cycle, it has the tools to predict future buyer behavior and transition rates through each successive stage until a purchase occurs. With that data, a marketer can forecast the revenue a given program will generate.
"Marketers can then easily compare program cost to revenue," said analyst David M. Raab, principal of Raab Associates, Inc. "They can compare the returns with other programs and determine which programs are worth investing in on the next go around."
Cutting-edge Metrics
The new white paper details how stage-based measurement works and tells marketers what to look for in a B2B marketing measurement system. The paper enables marketers to:

Understand why reporting, data and testing are important when determining a program's value
Learn about the importance of lead stages and the transitions between them
Discover why it's important for a stage-based measurement system to have its own database
Recognize the critical technical requirements for a stage-based measurement system
"Marketers need a clear view of their results to have any hope of success," Raab said. "Running a marketing department is hard enough without also wearing a blindfold. This paper will remove the blindfold and allow B2B marketers the insight they need to find the right measurement tools."
To learn more about the challenges of B2B marketing measurement and what marketers really need in a marketing analytics solution, download the new whitepaper from industry analyst David Raab, "Winning the Measurement Marathon."
About Raab Associates Inc.
Raab Associates Inc. helps marketers make the most of today's marketing technologies. Each engagement starts with a thorough assessment of your company's business situation. We then work with you to identify the solutions best suited to your unique combination of needs and resources. We continue to work with our clients through deployment to ensure that each project meets its objectives and lays the foundation for future growth.
David M. Raab has more than 30 years of experience as a marketer, consultant, author and analyst. He has consulted with major firms in financial services, health care, telecommunications, publishing, consumer goods, technology and other industries. Mr. Raab has written hundreds of articles on marketing issues and addressed audiences in North America, Europe, Asia and Australia. He is author of the Raab Guide to Demand Generation Systems (http://www.raabguide.com) and The Marketing Performance Measurement Toolkit, available at http://www.racombooks.com.
About Marketo
Marketo, http://www.marketo.com, is the revenue cycle management company revolutionizing how marketing and sales teams of all sizes work — and work together — to accelerate predictable revenue. Marketo's solutions are both powerful and easy to use, providing explosive revenue growth throughout the revenue cycle from the earliest stages of demand generation and lead management to deal close and continued customer loyalty.
Marketo Lead Management helps marketers acquire, nurture and qualify more high quality sales leads with less effort; Marketo Sales Insight helps sales understand, prioritize and interact with the hottest leads and opportunities to close business faster; and Marketo Revenue Cycle Analytics enables marketers to measure, understand, optimize, and predict their revenue cycle. Marketo won the 2010 CODiE award for 'Best Marketing Solution' and was voted 'Best Marketing Automation Application' and 'Best Mass Emails Solution' by Salesforce customers on the Force.com AppExchange. As of July 2010, more than 650 enterprise and mid-market clients globally have selected Marketo.
# # #