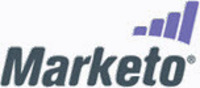 The Sales Lead Management Association established the 50 Most influential People Award to recognize leading contributions to this important field of managing sales leads
San Mateo, CA (Vocus) October 28, 2010 –
Marketo, the leader in revenue performance management, announced today that Phil Fernandez, president and CEO of Marketo, has been nominated as one of SLMA's 50 Most Influential People in Sales Lead Management for 2010. This award is a testament to the new way companies are uniting sales and marketing to improve revenue performance.
"The Sales Lead Management Association established the 50 Most influential People Award to recognize leading contributions to this important field of managing sales leads," explains James W. Obermayer, SLMA's executive director.
"Marketo continues to enable businesses to adapt to today's 'buyer-in-command' marketplace and optimize interactions with buyers across the revenue cycle, and I am honored to be recognized for our leadership in the area of sales lead management," said Phil Fernandez, president and CEO of Marketo. "By providing the tools, thought leadership, and best practices to change how marketing and sales work —and work together—Marketo helps companies of all sizes adopt the Revenue Performance Management strategy and accelerate predictable revenue growth."
Marketo Lead Management enables marketers to automate and measure demand generation campaigns to generate more high-quality sales leads. Combined with Marketo Sales Insight, sales and marketing can now prioritize sales leads and get instant updates when leads and opportunities open their emails, visit the website, or show other 'Interesting Moments' and buying signs .As a result, reps are better prepared at every stage of the revenue cycle to deliver the right response to the right sales leads at the right time to ensure the right revenue results. Lastly, Marketo Revenue Cycle Analytics combines a powerful analytics data engine and a unique methodology to help marketers understand how prospects move through the revenue cycle over time to improve revenue management.
About Marketo
Marketo, http://www.marketo.com, is the revenue performance management company revolutionizing how marketing and sales teams of all sizes work — and work together — to accelerate predictable revenue. Marketo's solutions are both powerful and easy to use, providing explosive revenue growth throughout the revenue cycle from the earliest stages of demand generation and lead management to deal close and continued customer loyalty.
Marketo Lead Management helps marketers acquire, nurture and qualify more high quality sales leads with less effort; Marketo Sales Insight helps sales understand, prioritize and interact with the hottest leads and opportunities to close business faster; and Marketo Revenue Cycle Analytics enables marketers to measure, understand, optimize, and predict their revenue cycle. Marketo won the 2010 CODiE award for 'Best Marketing Solution' and was voted 'Best Marketing Automation Application' and 'Best Mass Emails Solution' by Salesforce customers on the Force.com AppExchange. As of September 2010, more than 700 enterprise and mid-market clients globally have adopted Marketo solutions.
PR Contact:
Michelle Schofield
Marketo
O: 650.376.2393
C: 650.393.0530
michelles(at)marketo(dot)com
###