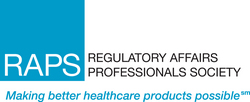 Rockville, MD, USA (Vocus) October 15, 2010
The Regulatory Affairs Professionals Society (RAPS) will host a two-day program in Brussels next month devoted to examining recent revisions to the legal framework governing the regulation of medical devices and technology throughout Europe, the EU's Medical Devices Directives (MDD). Titled Medical Devices Directives: Lessons Learned and the Way Forward, the event will take place at the Radisson Blu Royal Hotel in Brussels, 18–19 November.
Among the speakers will be officials from the European Commission; Eucomed; the European Diagnostic Manufacturers Association; Swissmedic; and the Dutch Ministry of Health, Welfare, and Sport. Philippe Auclair, PhD, senior director, regulatory strategy and advocacy, Abbott Quality and Regulatory EMEA, Abbott Vascular International, and Rainer Voelksen, executive, international regulatory affairs, GE Healthcare EMEA developed the event and will serve as lead faculty.
"With recent changes in regulations and the planned 'recast' of the Medical Devices Directives, the European medical device landscape is changing rapidly, and major impact is expected for the medical technology industry. All regulatory professionals involved in European regulations must be aware of and prepared for these changes," said Auclair. "RAPS has brought together a highly respected group of regulators, stakeholders and thought leaders for this conference to help attendees develop a deeper understanding of the law's implications and be better prepared to respond strategically to its challenges and opportunities."
Experts in attendance will address the revised MDD, Directive 93/42/EC (via Directive 2007/47/EC) that took effect in March 2010 and lead discussion on critical topics including the European Commission's Eudamed Decision 2010/227/EU, harmonization strategies for clinical studies and new activities of Competent Authorities, and new obligations of Notified Bodies.
Members of the working media who wish to cover all or part of Medical Devices Directives: Lessons Learned and the Way Forward should contact Zachary Brousseau, senior manager, communications for RAPS at +1 301 770 2920, ext. 245.
About RAPS
The Regulatory Affairs Professionals Society (RAPS) is an international membership organization of regulatory professionals in the rapidly growing medical device, pharmaceutical and biotechnology sectors. Regulatory professionals play vital roles in making better healthcare products possible. They work throughout the healthcare product lifecycle, ensuring these products are safe and effective, while driving organizational strategy and sound decision-making. RAPS supports these individuals and the regulatory profession by providing education and training, Regulatory Affairs Certification (RAC), professional standards, research, knowledge-sharing, publications, networking, career development opportunities and other valuable resources; and is committed to helping its members continually develop the knowledge and skills they need to excel. RAPS is headquartered near Washington, DC, with offices in Brussels and Tokyo. RAPS.org
###