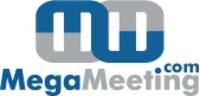 Los Angeles, CA (Vocus) June 23, 2010
The California State Firefighter's Welfare Benefit Corporation (CSFEWBC) manages an insurance trust for over 23,000 members of The California State Firefighters Association. Each year the CSFEWBC administration and Board of Directors are required to hold a number of face-to-face meetings with other membership boards, insurance brokers and association representatives. With members spread throughout six different areas of California and Utah, finding the time and money to hold these meeting became a problem. So, when the time came for the California State Firefighter's Welfare Benefit Corporation to cut back on excessive travel costs, it was only natural they turned to MegaMeeting.com and their 100% Browser-Based Video and Web Conferencing solutions.
Merlin Rudd, Vice President, California State Firefighter's Welfare Benefit Corporation stated, "Due to travel, lodging, meals, etc., we used to meet only five times a year. Using MegaMeeting.com we reduced our travel expenses. The ability to see who is talking keeps everyone involved in the meeting. We were paying our attorneys $480.00 an hour for travel. Now we can meet more than twice as long for less cost and everyone is happier."
Being able to see 16 live meeting participants at one time, the option for users to access audio through VoIP or a toll-free conferencing number and the ability to show PowerPoint Presentations to meeting attendees allows The California State Firefighter's Welfare Benefit Corporation to use MegaMeeting.com for more than just board meetings. MegaMeeting is used to conduct product demonstrations and product sales as well as to train employees.
According to Merlin Rudd, the best part to using MegaMeeting is "we can meet on moments notice anytime we need to make an important decision or just have a pre-meeting to set our agenda and pre-discuss issues before an upcoming meeting. We have been able to maintain our old travel expense budget but have more than tripled the meetings. When you are paying travel expenses, you cannot beat MegaMeeting.com for either the time or the cost savings."
About MegaMeeting.com
MegaMeeting.com is a leading provider of 100% browser based video & web conferencing solutions, complete with real time audio and video capabilities. Being browser based and working on all major operating systems – Windows, Mac & Linux; MegaMeeting.com provides universal access without the need to download, install or configure software. MegaMeeting.com web conferencing products and services include powerful collaboration tools that accommodate robust video & web conferences, including advanced features such as desktop/application sharing, i.e. Word and Excel documents and PowerPoint presentations without the need to upload any files. MegaMeeting is ideal for multi-location web based meetings, virtual classrooms, employee trainings, product demonstrations, company orientation, customer support, product launches and much more.
For more information please visit http://www.megameeting.com or call (818) 783-4311.
# # #