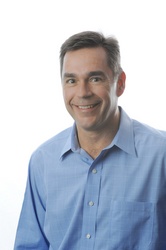 India is the fourth-largest consumer of oil in the world and is expanding and upgrading its refining industry to keep pace with this demand. The power generation industry is also growing and evolving
Dallas (Vocus) June 16, 2010
Solomon Associates, the leading performance improvement company for the global energy industry, announced that it has expanded its capacity to serve the Indian market by naming Felicitas Global its representative in the country and appointing industry veteran Michael Hileman its vice president for Asia.
"India is the fourth-largest consumer of oil in the world and is expanding and upgrading its refining industry to keep pace with this demand. The power generation industry is also growing and evolving," said Charles Reith, vice president of consulting services for Solomon Associates. "As more operators have reached out to us, we are dedicating more resources to bring our global experience and proprietary best-practices database to the region. This includes relocating Mike Hileman, one of our most talented executives, to Asia and selecting Felicitas Global as our representative for India as well as Southeast Asia."
Hileman, who will be based in Singapore, has three decades of experience working in and analyzing the international energy industry, and he applies that knowledge to helping Solomon Associates' clients improve their performance. Before joining Solomon Associates in 1996, he worked for a diverse range of organizations, including Atlantic Richfield, Charter Oil Company, and Ultramar Inc.
Solomon Associates' efforts within India are further enhanced through its relationship with Singapore-based Felicitas Global, its newly selected representative in the region. With significant marketing and business development experience, Felicitas Global brings established contacts within the regional business community as well as extensive knowledge of Indian languages and culture to Solomon Associates. Felicitas Global is led by Radhika Ojha, the firm's president.
Solomon Associates' data-driven approach to performance improvement helps refineries, chemical plants, product terminals, pipelines and power plants identify and address opportunities for operational improvement without spending major capital. It all begins with benchmarking performance in one or more of the company's worldwide studies, such as its fuels refinery, olefin manufacturing, or power generation studies. Then, Solomon Associates' consulting team applies its NCM3 methodology to help clients close performance gaps by improving work practices and business processes using industry best practices as a foundation.
Solomon Associates also offers Q1 Day 1 Consulting to energy companies that are in the process of building new plants to ensure that new facilities perform as intended and meet ROI objectives. Q1 Day 1 Consulting enables clients to ensure that their new facility design will achieve competitive performance targets and to integrate best practices into the design well in advance of construction.
Interested companies or officials may contact Radhika Ojha at radhika (at) felicitasglobal.com or Michael Hileman at michael.hileman (at) solomononline.com.
About Solomon Associates
Based in Dallas, HSB Solomon Associates LLC is the world's leading performance improvement company for energy companies seeking to identify and close gaps in operational performance. Combining proven, patented methodologies with objective data analysis, and led by a team steeped in hands-on operational experience, Solomon Associates consistently helps clients with energy-intensive assets achieve greater efficiencies, enhanced reliability, and improved margins. Solomon Associates is part of HSB Group, Inc. To learn more about Solomon Associates, visit http://www.solomononline.com
Contact:
Scott Baradell
(972) 235-3439
###