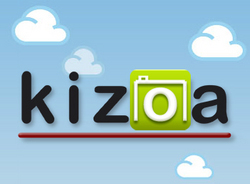 Kizoa is to slideshow makers as Disneyland is to amusement parks.
San Francisco, CA (PRWEB) June 3, 2010
The online photo editing and slideshow creating website Kizoa.com has released a new feature allowing users to add multiple songs to a single slideshow, responding to their growing US customer base. After having expanded into the US only six months ago, the Paris-based website has already seen a fourfold increase in monthly users.
"We realized we needed to respond to our American users. They wanted the ability to add more than one song and we are very excited to finally offer this unique feature," remarks the company's CEO Yanai Guedj.
"Kizoa is to slideshow makers as Disneyland is to amusement parks," adds Scott Blankenship, responsible for Kizoa's new expansion in the US and other English speaking countries. "We're not only providing the most comprehensive set of tools, effects and options to create amazing slideshows for free, but offer these unique features in a simple, fun, and enjoyable environment."
Sharing is Caring
Slideshows are a great way to get those dormant desktop photos experiencing new life. "What's the use of taking great photos if they're going to sit hidden on your computer?" Blankenship continues from his San Francisco office. This means creating something unique and sharing it with friends and family, and unlike other online slideshow providers, Kizoa offers a full suite of sharing options. Post slideshows to Facebook or MySpace, email to friends, embed in websites or blogs, and with a premium membership, even burn a DVD directly from your computer and convert the slideshow to a video file.
As an artistically themed, easy-to-use online platform, Kizoa truly makes creating slideshows and editing photos a fun and engaging craft for everyone in the family. The free website allows users to upload and store photos online without having to download any software. Users can also touch-up photos, and add a multitude of cool creative effects and frames.
Keeping Your Slideshow Reel
Kizoa has designed an easy way to build custom slideshows with their drag and drop system. Users start the slideshow creation process by dragging photos onto a sliding photo reel at the bottom of the editing page. After adding photos to the reel, Kizoa members can choose from thousands of different customizable effects, animations, transitions, texts and other options.
As Yanai Guedj says, "We designed the program to be easy and fun. If grandma can do it, so can the rest of the family." The new music functionality is no exception. Users can intuitively add multiple songs to a slideshow, adjusting exactly where one song ends and another begins.
Once finished with a photo creation, don't be shy and share the slideshow with everyone you know. Check out Kizoa, set up an account and start creating a slideshow that will impress family and friends!
About Kizoa
Kizoa was established in 2007 and is based in Paris, France with offices in San Francisco. The young and innovative company designs, develops and commercializes digital photography products and online services, and is financed by private investors.
# # #