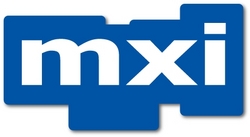 MXI enables rapid development of applications across all mobile platforms enabling businesses to reach their audience more cost effectively
(PRWEB) March 6, 2010
mxData, a leading provider of mobile application software and services, today unveiled its groundbreaking MXI platform. Built from the ground up to enable rapid cross-platform development of mobile applications MXI boasts many innovative features including code reuse that effectively reduces the development cycle across multiple handsets, a range of commercial options; supporting subscription through to advertising as well as built-in reporting tools to enable accurate feedback for businesses. MXI enables business to harness the power of applications across all mobile platforms.
MXI supports all major mobile platforms including iPhone, Blackberry, Android, Java and Microsoft, facilitating the targeting of a wide range of handsets and allowing developers to focus on the creation of compelling mobile services to meet the current exciting growth in this marketplace. Allied to the development platform the MXI Install Service allows seamless delivery of applications over the air (OTA) to handsets without additional development. Built-in reporting allows developers to obtain consumer behaviour patterns, while support for certification fosters confidence.
"The ongoing challenge in the mobile market is to enable rapid cross platform development of mobile services whilst still taking advantage of specific mobile device functionality. MXI is designed to tackle this challenge through better code reuse, ongoing handset updates and support for phone-specific features," said David James, CEO, mxData. "Our aim was to create a platform that aids developers and delivers a great user experience to any mobile. MXI is already a proven solution, providing the power behind over 1 million London Tube Map downloads."
MXI also has a range of additional value-added services that integrate seamlessly, providing developers with the building blocks needed to develop tomorrow's applications today. MXI's map SDK significantly simplifies the delivery of maps within an application, while server side services such as Local Search and Navigation enable developers to harness significant added features to their applications.
The complexities of delivering mobile applications to a wide range of handsets is well known within the industry with many companies failing to expand further than iPhone applications due to the significant increase in cost and timescale. MXI solves these problems and many more, allowing businesses to deliver mobile applications to all mobile users, regardless of their handset.
MXI epitomises the new tightly integrated, comprehensive development environments that manage the entire life cycle of mobile development and deployment. To find out more about the power of MXI visit http://www.mxdata.co.uk
About mxData
mxData is a leading provider of live information to a generation on the move. With offices in Manchester, London and Cambridge, mxData develop and deploy mobile data applications and services, and our name derives from our specialism in mobile exchange of data. mxData is a privately owned company which over the past four years has expanded considerably into one of the leading mobile service companies in the world. Voted one of the top 50 mobile companies to watch by O2 and Real Business magazine, the company continues to build upon this with the aim of being the leading provider of live information to a generation already on the move. For more information please visit http://www.mxdata.co.uk
###