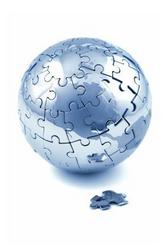 We've had years of experience in IT administration
Nashville, TN (Vocus) March 26, 2010
Most small to medium sized businesses can't justify having their own dedicated IT staff. In a time where everyone is trying to cut cost, most people leave IT last on the to-do list. However, almost every business today runs on information technology and utilizes that technology to complete within their market to stay ahead.
VancesMill is a Nashville IT consulting company that offers small to medium businesses a place to go to for on the spot specialist. Everyday somewhere someone needs a helping hand when it comes to IT administration; VancesMill has the capabilities to step in and consult for your business to keep it up and running and running smoothly. "We've had years of experience in IT administration," owner Kelly Bush states. "We have Microsoft certified engineers that have been through the ringer and have come out on top; we can handle your Nashville IT consulting needs."
VancesMill draws its talents from a pool of consultants local to the Nashville area. Consultants who in years past have worked for IBM, Nissan North America, New Holland, Disney, Community Health Systems, and the list goes on. "It's a real diverse group of individuals that we can draw on and I'm happy to stay that I've worked side-by-side with these individuals and they are some of the best." Bush noted. VancesMill consultants are Microsoft certified and have the years of experience needed to solve your business needs.
Offering a host of services to small and medium sized businesses VancesMill also has its own data recovery specialists in house. The Nashville data recovery service serves more than just the Nashville market. Users across the country can call on VancesMill as a hard drive data recovery expert. After a phone call detailing the problems you are facing, you can package your hard drive or flash drive and ship it to their Nashville location for service or for serious urgent matters they can come to you. An initial evaluation will be performed on your damaged drive and a recovery specialist will contact you by your preferred method of contact.
VancesMill aims to be a one stop shop for any business consulting need you may have. Get the peace of mind you deserve by calling VancesMill. There are trustworthy legitimate IT consultants available and VancesMill has the best of them readily available to you.
# # #