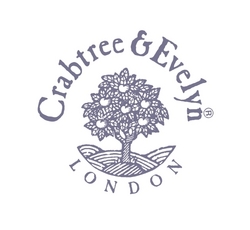 Woodstock, CT (Vocus) May 22, 2010
Crabtree & Evelyn, Ltd announces the appointment of Stephen W. Bestwick to President of Crabtree & Evelyn, Ltd. and Rick Ruffolo as Executive Vice President of Global Brand Marketing and Innovation.
Crabtree & Evelyn's new leadership team blends the very best of tradition with innovation: Mr. Bestwick brings a wealth of knowledge and over 20 years of finance and operations experience at Crabtree & Evelyn while Mr. Ruffolo is an industry-recognized expert in consumer-driven innovation, in fragrance development, and consumer marketing with a long history of profitably driving growth and strategic innovation at some of the world's leading consumer-facing companies.
Prior to his appointment to his current position, Mr. Bestwick has held various positions of increasing responsibility within the Company including Financial Controller, who restructured and reorganized company operations in Australia, and Executive Vice President of Global Operations where he was responsible for restructuring the global supply chain of the Company and its affiliates. His most recent tenure was as Acting President where he successfully guided the company through the Chapter 11 exercise. In this role, as President, he will oversee the company's sales channels (Retail, Wholesale and E-Commerce) as well as manufacturing and distributions operations in the USA. Mr. Bestwick will also retain executive responsibility for the company's global supply chain which spans 40 countries.
Mr. Bestwick holds a BS from Bryant University where he graduated with a major in Business Administration with a concentration in Accounting. He resides in Rhode Island with his wife of 19 years and their four dogs.
Mr. Ruffolo's career spans over 20 years starting in Brand Management at Procter & Gamble followed by executive leadership positions of increasing responsibilities at Ralston Purina (Wonder Bread), SC Johnson (Glade), Limited Brands (Bath & Body Works & The White Barn Candle Co.), and Illuminations. Most recently Mr. Ruffolo served as the Chief Marketing, Brand, and Innovation Officer at the Yankee Candle Company where he delivered over $1 Billion dollars in total net sales and increased new product productivity through a disciplined, consumer-centric innovation process that he created. Mr. Ruffolo holds several patents for his innovation work, and has developed and launched three separate brands/businesses in the last decade each of which has generated over $1 Billion in revenues (and counting). In this role, he will oversee the company's global brand marketing and innovation initiatives.
Mr. Ruffolo graduated summa cum laude from the University of Dayton School of Business and received his MBA from Washington University in St. Louis (The Olin School of Business). He has successfully co-chaired both national and local fundraisers for the American Heart Association and serves on the School Board of St. Mary's Academy. A former Division I soccer player and a multi-sport athlete in high school, Mr. Ruffolo enjoys coaching his five children in soccer and basketball, and spending as much time as possible with his wife of 18 years.
ABOUT CRABTREE & EVELYN
A pioneer in botanical formulations for over 35 years, Crabtree & Evelyn blends the very best of nature and science, tradition and innovation, and luxury and comfort to create benefit-rich bath, body, and home care. This heritage is reflected in its name: Crabtree, from the crabapple tree, the original species from which all cultivated apple trees have derived, and Evelyn, from John Evelyn, the 17th century renaissance Englishman who wrote one of the first important works on conservation and whose motto, 'explore everything, keep the best', inspires the brand to this day.
Crabtree & Evelyn's eclectic product mix includes the award winning India Hicks Island Living and India Hicks Island Night Collections for the body and home which are inspired by Crabtree & Evelyn creative partner, designer, model, author, television personality, and goddaughter of the Prince of Wales, India Hicks. She has embraced the simplicity of island life in the Bahamas, which is centered on her family, and an appreciation of the nature that surrounds her.
Crabtree & Evelyn is available online and in more than 40 countries, with over 6,000 locations and 500 concept stores worldwide. For more information or to purchase products, please visit http://www.crabtree-evelyn.com or call 800-CRABTREE. To learn more about India Hicks, please visit http://www.indiahicks.com.
Recognised as an exceptional brand, Crabtree & Evelyn enjoys Superbrands status in the UK, Malaysia, Singapore, Hong Kong, Australia and New Zealand.
For further information, please contact:
Marie Nicole Feanny
Public Relations Manager
Crabtree & Evelyn │ 102 Peake Brook Road │ Woodstock, CT 06281-3429
Phone: 860.928.2761 x3375
###