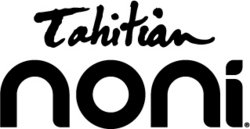 We take pride in this achievement and are confident that it stems from our commitment to science and quality from day one
Provo, UT (Vocus) April 29, 2010
Tahitian Noni International (TNI) received the company's third Novel Food approval from the European Commission on Food Safety. Now, not only do noni juice and noni leaf have Novel Food approval, but also noni concentrates and noni puree have authorization to be sold within the European Union. In terms of the total number of Novel Food approvals, Tahitian Noni International shares an equal number with Danone and is outnumbered only by the five individual approvals granted to the Unilever Group.
Committed to Science and Quality from Day One
Approval procedures for Novel Foods take time, money, and require significant scientific research assuring the safety of the product in question. It is not uncommon for an application to take five years or more being reviewed, before approval is granted.
Kevin Asay, Tahitian Noni International's Managing Director in charge of Regulatory Affairs and Quality Assurance, says: "14 years after the founding of our company, we are in a position to compete with Danone in the category of approved Novel Food applications. We take pride in this achievement and are confident that it stems from our commitment to science and quality from day one."
Noni is now a Full-Fledged Novel Food
With this third approval, Tahitian Noni International now holds Novel Food approval for all food categories relevant to their wide variety of products. In 2003, the first approval was issued for the use of noni juice as a novel food ingredient in Tahitian Noni™ Original, then marketed as Tahitian Noni™ Juice in Europe. This approval was followed in 2008 by the authorization of noni leaves as a novel food ingredient for the preparation of other products, including tea. This latest approval now gives Tahitian Noni International the ability to use noni concentrates and noni puree in products as well.
Currently, Tahitian Noni International is focused on the worldwide product launch of its new product line of Tahitian Noni® Bioactive Beverages™ introduced in the USA at the end of February 2010. A graduated launch in Europe is scheduled to start at the end of May 2010.
About the Company
Tahitian Noni International is a global, research-driven bioactive products company that was the first to introduce the health benefits of the noni plant—a bioactive-rich, adaptogenic plant, containing iridoid compounds—to the world outside of Tahiti. Tahitian Noni International is the leader in the discovery, development, manufacturing, and marketing of noni-based bioactive products including beverages, beauty, and weight loss lines. Tahitian Noni International has a presence in over 70 markets worldwide, and is the world-wide leader in bioactive beverages.
Contact:
Andre Peterson
Director, Public Relations
(801) 234-1401
# # #