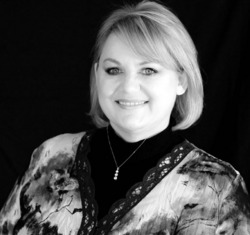 People quickly see that we're serious about animation.
Fairfax, VA (Vocus) September 30, 2010
"It's been one amazing week," beamed Char Rinderknecht, Studio Kinate's President, Executive Producer and Visionary, as she signed her new contract with the Office of Naval Research (ONR).
"Just a few days ago we launched a significant website upgrade for http://www.studiokinate.com that really reflects our passion and energy for creating an exciting world through animation. I've been blown away since that launch by the interest we've received from people wanting to know about this exceptional studio that's pushing the envelope in so many ways. People quickly see that we're serious about animation. The sheer fact that I chose to open my studio in Virginia instead of out on the West Coast has sparked a lot of attention from industry professionals as well as potential investors. Here's where I like to quote Walt Disney… 'It's kind of fun to do the impossible'."
"And now with this new ONR contract we have the honor of being selected to educate our country's leadership about the kinds of technology that can be used against us and how we're developing counter technologies against those weapons. It's an important responsibility to communicate ways we can protect our citizens against potential attacks on our airlines, shipping lines, and other transportation methods as well as our servicemen and women around the globe."
Ms. Rinderknecht is also in the news these days for her commitment to organize the first Toon Boom animation workshop series on the East Coast, now scheduled for the first week in November. "There are so many talented people right here in the Mid-Atlantic who are eager to take advantage of this opportunity to boost their careers. But flying out to California or Toronto where these courses with certified Toon Boom instructors are normally held just isn't feasible for many of them."
Speaking of student animators, it's their drive and creativity that ignites Ms. Rinderknecht's passion. She can quickly identify talent in students — some as young as 15 years old — who are very diverse economically as well as ethnically. Her vision for them starts with hands-on training under the guidance of industry experts and mentors. This chance to learn from seasoned animators and producers from the ranks of premier studios like Disney, Warner Bros., Don Bluth and Dreamworks — coupled with the opportunity to work on every aspect of the film's creation — fosters a compelling combination of shared knowledge and synergy at Studio Kinate. In fact, the students themselves invented the studio's name. The "Kin" in Kinate signifies movement & energy as well as "Kinship".
Small wonder that Studio Kinate is thriving.
# # #