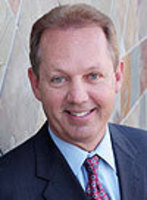 We feel privileged to be included on this list
Provo, UT (Vocus) October 1, 2010
Paragon Wealth Management, an investment firm in Provo, Utah, was notified today that they will be included in the National Association of Board Certified Advisory Practices (NABCAP) Premier Advisors list in the November issue of Utah Business Magazine.
"We feel privileged to be included on this list," said Nathan White, Paragon's Chief Investment Officer. "It is an honor to be recognized among these firms."
NABCAP is a non-profit 501(c)(3) organization that selects an exclusive group of advisory firms each year who represent the best in quality wealth management. They are the first organization to create a discerning process to help identify the top quality advisory practices in order to better serve the investing community.
"One thing that sets us a apart from other investment firms is our unique investment strategy," said Elizabeth Michalek, Paragon's Director of Client Services. "Our wealth managers use quantitative models, which allow them to act in our clients' best interest. It removes emotion and guessing."
Paragon Wealth Management was established in 1986 by Dave Young. He said he created Paragon to allow investors to do more with their money.
About Paragon Wealth Management
Paragon Wealth Management is a wealth management firm that actively manage all types of traditional and retirement accounts such as IRA and 401(k) rollovers, and pensions and trusts. Paragon is a registered investment advisor and has fiduciary responsibility. Paragon received the Best of State Award in Financial Services in 2008, was listed on Wealth Manager Magazine's Top Wealth Managers List in the U.S. in 2008, received the Small Business of the Year Award in 2008, and was listed on WealthManagerWeb's Top Wealth Manager's list in 2010. Call 800-748-4451 for more information.
Paragon cannot guarantee the accuracy of information from other sources. Opinions are as of the dates indicated only. This report is not a solicitation for any security. Past performance is not a guarantee of future results. Investment performance reflects time and size-weighted geometric composite returns of actual client accounts. Investment returns are net of all fees and costs. The S&P Index is a diversified, size weighted index of 500 stocks.
###