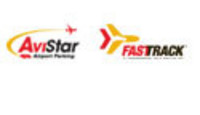 Essington, PA (Vocus) March 25, 2010
Parking Company of America Airports (PCAA), the Nation's largest off parking company, is raising funds to benefit Autism Speaks during Autism Awareness Month in April. PCAA will offer e-coupons that will allow airport parking customers to save 10% on parking while donating 10% of the proceeds to Autism Speaks.
Autism Speaks is the nation's largest autism science and advocacy organization, dedicated to funding research for the causes, prevention, treatments and a cure for autism. They raise awareness of autism spectrum disorders and advocate for the needs of individuals with autism and their families. Airport parkers can support this cause by downloading an e-coupon for AviStar/FastTrack airport parking at http://store.autismspeaks.org.
Autism spectrum disorders affect 1 in 110 children, 1 in 70 boys, and this number is expected to continue to rise. Autism is a complex developmental disability that typically appears during the first three years of life and affects a person's communication, behavior and social interaction. It affects individuals differently and to varying degrees and its cause is unknown. What we do know is that early detection and appropriate intervention can lead to significantly improved outcomes. Autism Speaks recently called on the federal government to immediately step up its efforts - and dramatically increase funding - to address the growing national autism public health crisis. Recently, a Harvard economist calculated that autism costs society $35 billion, and that it costs more than $3 million to care for an individual with autism over their lifetime due to their special needs.
PCAA is the largest owner and operator of off airport parking services in the U.S. with 30 airport parking centers and more than 40,000 parking spaces serving 20 major U.S. passenger airports, including six of the nation's ten largest. The lots operate under the AviStar Parking, FastTrack, and Sky/Park brands. PCAA's parking service options include valet, self-park, covered, indoor and uncovered parking. Additionally, many facilities offer car care services ranging from car washes and oil changes. Read more about how PCAA is supporting the community at http://www.avistarparking.com/fasttrack/news.
###