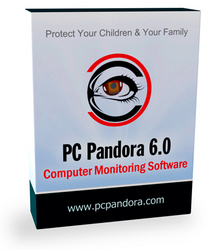 Parents really need to be aware of what their child is doing online and what is happening in their digital lives
Las Vegas, NV (Vocus) April 8, 2010
As Massachusetts waits for Governor Patrick's signature on a recently passed anti-bullying law, nine teenagers have been charged with a mix of felony charges stemming from the suicide death of 15-year-old Phoebe Prince. The prosecuting district attorney says the nine teens participated in physical threats and online harassment to a degree that caused Ms. Prince to take her own life in January.
According to the New York Times source article, the new Massachusetts law will require school staff members to report suspected incidents of bullying, and principals to investigate them. Principals, in some extreme cases, will be required to involve law enforcement. The bill also demands that schools teach about the dangers of bullying.
Though Massachusetts will be the 42nd state to adopt an official anti-bullying law, this case is receiving increased attention; for the first time, we may see bullies being held accountable for their actions. Pandora Corp. co-founder Jamie Leasure says this is sure to send a message home to bullies and their parents.
"Parents really need to be aware of what their child is doing online and what is happening in their digital lives," explains Leasure. "Just as much as parents should be concerned when their child is a victim, they should take steps to make certain their child is not an aggressor."
Leasure says the key to reducing cyberbullying is stopping incidents as quickly as possible.
"Cyberbullying is the epidemic that parents, educators, the government and our industry all need to be focusing on now," states Leasure. "But success really hinges on the parents of the kids involved – both those of the victims and the bullies."
Pandora Corp. is the maker of PC Pandora 6.0 computer monitoring software. Much like the DVR on your TV, PC Pandora records everything and anything you tell it to on your PC. The software makes it possible for parents to view screenshots of every thing their child does on the computer and view all emails sent and received, instant messenger conversations, social networking chats and posts, websites visited and much more. Whatever a child does online, good or bad, PC Pandora will show the parents everything.
"PC Pandora 6.0 lets parents know exactly what their young surfers are doing online and see first-hand how they are interacting with others," explains Leasure. "If their child is being bullied, they will have records and information they can use to help put an end the situation."
PC Pandora can also work on the flip-side, when a parent may have a bully in their house.
According to Leasure: "In some situations, PC Pandora might reveal that a child is the aggressor or a participant in the bullying. If that is the case, parents will have the information needed to sit down and talk to their child and put an end to the behavior before schools or law enforcement get involved."
PC Pandora 6.0 has two components that, in addition to keeping parents informed, will keep them informed throughout the day. The first is the built-in IRIS feature, which will send activity updates straight to the parents email. IRIS updates can be configured for as often as 5 minutes, or as infrequent as suits your needs.
The second feature is the brand new PC Pandora LIVE! service, which allows users to access the data recorded by PC Pandora from anywhere in the world. PC Pandora uploads recorded activity to the safe and secure SSL encrypted LIVE! website. All you need then is an Internet connection and a web browser. You can even log in from your iPhone™ and many other handheld devices.
"With the LIVE! service, you can review the data and adjust settings on the monitored computer," explains Leasure. "If cyberbullying is taking place in your home, you'll be able to see it within minutes and step in quickly to help stop it, whether you are on the road, at work, or even just in another room of the house."
Experts say parents are only half of the solution. Leasure agrees:
"We need to continue educating our kids while reinforcing lessons of kindness. We must show our kids how to take a stand and help stop the bullying when they see it occurring. We also need to help them understand that what they say and do online will stick with them forever – that includes the manner in which they treat others."
Fortunately, many school districts are already working with local law enforcement to bring students the education and awareness of cyberbullying they need. But with incidences of cyberbullying skyrocketing, it is clear both parents and students still have a lot of work to do in ending the epidemic.
"It's truly a combination of parental awareness and education for our kids," states Leasure. "PC Pandora 6.0 is the best tool available to raise awareness in parents. Educating the kids is up to all of us."
For more information and a free trial of the new PC Pandora 6.0, visit http://www.pcpandora.com.
About PC Pandora: Pandora Corporation was formed with one goal – to help our customers monitor, control and protect their families and themselves online. First released in mid 2005, PC Pandora has been constantly upgraded to industry-leading specifications and has received accolades from users, reviewers and even school districts and law enforcement agencies, who use the program to help in the day-to-day supervision of the children and citizens they are charged with protecting. The company website devotes space to helping parents by providing them with 18 Tips to Safe Surfing and Pandora's Blog, where current news in the world of online safety is discussed regularly. In addition, the Pandora Corp. has made the PD Pandora Internet Safety Symposium available to schools and law enforcement as a free resource for spreading internet safety awareness to parents. Over the past few years, PC Pandora has vaulted into a leadership position for parental control software by boasting a combination of features that are unparalleled in the monitoring industry. In 2010, Version 6.0 was released, again widening the spectrum of coverage and protection offered by the program. Concurrently released with 6.0, the web-based PC Pandora LIVE! service affords parents the ability to keep their kids safe from anywhere at anytime. PC Pandora is also now available through the Pandora Corp. store at Amazon.com.
Reporters and Producers: Looking to cover this topic? We are your technology solution component. Software is available to journalists for review and testing. Staff members are available for interviews. Let us help you show your audience how easy it can be to keep their kids safe.
# # #