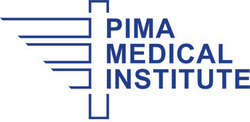 Mesa, AZ (Vocus) May 28, 2010
Medical Training College, Pima Medical Institute invited recent high school graduates, those looking to change careers and people interested in health care careers to learn about the health care career training programs offered at Pima Medical Institute during an informative and interactive open house.
Current students, instructors and staff from Pima Medical Institute's East Valley medical training college showed the community what can be gained through an education with Pima on Thursday, May 20 from 11 a.m. to 2 p.m.
The students provided complementary vital checks, including blood pressure and glucose, height and weight and blood typing. Veterinary assistant students provided vital checks and pet pedicures to pet guests who attend the open house (pets must be on a leash).
In addition, guests of the open house took a tour of the campus and spoke to campus representatives who answered questions about medical career training at Pima. A complementary barbecue lunch was served.
The campus also hosted a raffle where people can purchase a raffle ticket for $1 or 6 tickets for $5. Proceeds from the ticket sales benefited the Gilbert Fire Department efforts to provide low-income families with pool fences.
Pima Medical Institute is one of the leading medical training colleges in the western United States and helps prepare students for positions in a variety of disciplines within the health care field. Pima Medical Institute has 11 campuses in seven states, including two campus locations in the Valley.
WHERE:
Pima Medical Institute – East Valley Campus
2160 S. Power Road
Mesa, Arizona 85209
WHEN:
Thursday, May 20
11 a.m. to 2 p.m.
For more information: Visit http://www.pmi.edu or call 1-866-421-7462.
# # #