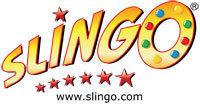 Hackensack, NJ (Vocus) March 31, 2010
Slingo Inc. the digital interactive entertainment company announces a new process for moderating the online game community at slingo.com. The new moderation process combines custom web development tools with direct human interaction to ensure a safe environment for all members to play games and engage with other game players. The combination of web tools and real people who moderate and manage the Slingo game community make certain that Slingo.com is safe and fun for everyone. Each and every profile picture that gets posted to the website is personally moderated and must be approved by the community manager before being posted. To support the community manager role, hosts are user in chat rooms and forums to keep conversations family friendly. In addition to chat word, filter tools that keep unpleasant words from ever appearing in a Slingo in-game chat session.
"Slingo Inc. prides itself on maintaining a safe and family friendly community of members that play games and engage with each other. Many members have built long lasting relationships and often meet up in real life to extend their online friendships," said Jason Vourtsis, Director of Product Development at Slingo Inc.
The Slingo.com website also has built in tools to help members set their own personal permission settings, which allows members to filter out who can see their profile, their pictures or even receive in-mail messages, emails within Slingo's website, from other members. Members have the option of allowing everyone, just their Slingo friends or no one to view their profile in addition to setting what other profile pages they themselves can view, everyone or only friends incase a younger family member is using an adult's account.
Members also have the ability to set who can find them online, if they are online at the same time as another member, and who can contact them through chat or messaging. In addition to filters on the member search application that prevent searching for members under the age of 18, or choosing not to be listed in member search results at all. Providing the tools necessary to allow Slingo members to choose their individual level of privacy with peer-to-peer players allows them to customize a better game experience.
To some degree, the Slingo community moderates itself by giving every member the power to report offensive content, which then is manually checked by the official community manager or one of the community hosts before a decision and action is taken for the betterment of the whole community. If some one is causing a problem for other members, systems and tools are in place to muzzle chat offenders or ban them from the site if they are continuously causing issues for other members in the game community.
About Slingo, Inc.
Slingo, Inc. develops and licenses the intellectual property for the Slingo® brand of games to partners world-wide for use with: free online game sites, download games, lottery tickets, casino slot machines, casino table games, a television game show, interactive television, mobile phone games, and most digital interactive mediums. People can play games including Slingo and other original free online games as well as join the social networking community and enter sweepstakes for a chance to win cash prizes by visiting – http://www.slingo.com
###