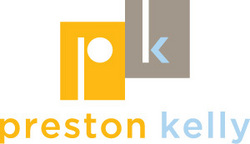 The entire campaign works together, but in a way that is so atypical for the category that people actually feel engaged by a topic that can be pretty complicated.
Minneapolis, MN (PRWEB) July 21, 2010
Thanks to its attention-grabbing efforts that have literally given consumers, employers and health practitioners "A New Way to Look at Healthcare," Preston Kelly's work claimed victory in the 27th Annual Healthcare Advertising Awards for Bloomington, MN-based client HealthPartners. In this year's award show—sponsored by Healthcare Marketing Report—the agency's work competed against more than 4,000 entries, bringing home one silver and two bronze awards.
"Healthcare is by nature complex and scary," said Chris Preston, creative director at Preston Kelly. "We wanted our advertising to be just the opposite, so we created streamlined, iconic ideas with incredibly simple messages."
A unique healthcare organization,HealthPartners is both an insurance and health services provider with a dynamic network of clinics and hospitals around the state and in western Wisconsin. Tackling HealthPartners' advertising needs, Preston Kelly develops campaigns and creative work targeted at consumers, employers that provide health insurance and patients who receive care at the organization's health outlets.
To build consumers' awareness of HealthPartners' insurance plans—and demystify the notion that insurance is cumbersome and complicated—Preston Kelly created a series of four television spots under the tagline "A New Way to Look at Healthcare" and brought home a silver award in the 27th Annual Healthcare Advertising Awards in the process. HealthPartners and Preston Kelly also received a bronze award for a variety of digital banners designed for the organization's dental clinics. In addition, the partnership claimed a second bronze award for HealthPartners' Consumer Engagement Toolkit, which helps human resource staff educate employees about the benefits offered through the organization's health plan products.
"We have a client who intrinsically understands the need to stand out among its competitors by taking some creative risks and a different visual approach," Preston said. "The entire campaign works together, but in a way that is so atypical for the category that people actually feel engaged by a topic that can be pretty complicated."
Preston Kelly and HealthPartners have a history of scoring top awards in prestigious advertising competitions, including a 2009 Gold Effie for Advertising Effectiveness for the "A New Way to Look at Healthcare" campaign.
About Preston Kelly
Preston Kelly is a full-service, independent agency that creates iconic ideas for its clients, including financial services, insurance, restaurant, consumer packaged goods, outdoor recreation, retail and gaming. Selected as Advertising Age's Midwest Small Agency of the Year in 2010, Preston Kelly has also earned several awards in the Annual Healthcare Advertising Awards, and earned finalist honors in the 2010 MPA Kelly Awards and the One Show. In the last five years, the agency has won several Effies—a top marketing award that honors outstanding results. Preston Kelly is a member of Worldwide Partners, the world's largest network of independent marketing and communications firms. To learn more about Preston Kelly, visit http://www.prestonkelly.com, become a fan on Facebook at http://www.facebook.com/prestonkellyagency or join the conversation on Twitter at http://www.twitter.com/prestonkelly. You can also read our musings on the latest trends in advertising at http://www.prestonkelly.com/blog.
About HealthPartners
Founded in 1957, the $3 billion HealthPartners (http://www.healthpartners.com) family of health care companies serves 1.25 million members and provides care to over 500,000 patients in our HealthPartners care delivery system, which includes 70 clinics and three hospitals. It is the largest consumer-governed, nonprofit health care organization in the nation, providing care, coverage, research and education to improve the health of members, patients and the community. HealthPartners is among the top 25 best private health plans in the nation and the top ranked plan in Minnesota according to U.S. News & World Report/NCQA "America's Best Health Insurance Plans 2009-10."
###