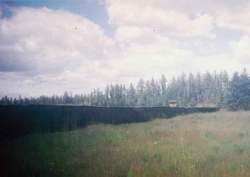 Renton, WA (PRWEB) September 16, 2010
When the Army planned its annual Warrior Forge for Reserve Officer Training Corps at Joint Base Lewis-McChord near Tacoma, Washington, securing the operation territory was an important task. Emerald City Fence Rentals of Renton, Washington, was selected to perform that installation. In order to provide temporary fencing for one of the largest summer training activities on the west coast, the Army needed almost 7000 linear feet of chain link fence set up. That is over one and quarter miles of temporary construction fencing, not a small task to undertake. The additional challenge was the fact that format composed of two rectangles, required it to look like buildings in order to best simulate an urban environment.
The Operation Warrior Forge is also called "The Leader Development and Assessment Course". It is "U.S. Army Cadet Command's flagship training and assessment exercise", held at Joint Base Lewis-McChord each summer. As the operation's blog http://warriorforge.wordpress.com states:
"Every Army ROTC Cadet hoping to pin on the gold bar of an Army lieutenant must successfully complete Warrior Forge. After graduation, most attendees will go back to their colleges or universities to finish their degrees and then be commissioned. Some Cadets, having completed all other commissioning requirements, will receive their gold bars on the parade field during the graduation ceremony.
Warrior Forge is a 29-day odyssey in leadership and Soldiering skills. This summer, 14 regiments will take part in the course — with nearly 500 cadets in each regiment."
In order to assist the government in training soldiers to combat terrorism in urban surroundings, Emerald City Fence Rentals attached dark green fence fabric, which they specialize in via Emerald City Products, and installed it to their fence to simulate the correct conditions. There were more obstacles to overcome such as installing considerable bracing on the long, straight runs and keeping the fence sturdy and upright despite the winds prevalent in this area. Not that this was the end of troubles: on the last day before the training was to start, the organizers realized the need of more fenced areas. Well, they choose the right people for a job. With several years of experience in temporary construction fence rentals, on a double, the additional fence was trucked in, erected and the training activities were a great success. The fence was set up on time and within the budget.
"We've held this training here at Lewis-McChord in past years and used other fence rental companies and had always had problems. But Emerald City Fence Rentals has done a very professional job and has consistently been reliable," said Sgt. Jason McCormick, "We would like to use them for our fence rentals from now on."
Emerald City Fence Rentals has been proud to assist the Operation Warrior Forge and contribute to efficiency of these important operations for the past few years. Their stellar performance installing temporary fence has built them good working relationship with many contractors and the Army. "Our focus is committed to hearing the needs of the customers. That has helped us find new ways to secure temporary fencing difficult to accomplish otherwise. We proud ourselves as a competent, reliable company and find the Army is an organization we are happy to join forces with. Our number one goal is to provide our customers with the highest quality product, and a worry free, dependable installation" summed up Emerald City Fence Rentals Manager, Ed Leech.
# # #