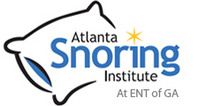 Stockbridge, GA (Vocus) April 13, 2010
Atlanta Snoring Institute is a leading center for snoring, sinusitis, and sleep apnea treatment. Serving the Southeastern United States, Dr. Herman, Dr. Hood, Dr. Cerenko, Dr. An, Dr. Free and the entire staff are dedicated to giving their patient's the best treatments possible. The physicians of ASI are dedicated to excellence and improving the life of every patient.
Their commitment to education and excellence not only includes professional care in the office, but also keeping people informed about new treatments and the latest medical information. This is why a multimedia learning center has been added to the Atlanta Snoring Institute website. The learning center features articles, videos, and press drawing from the latest medical research into treatments designed to stop sleep apnea.
The video section is easy to understand and very informative. From local news stories about Atlanta Snoring Institute to clinical videos focusing on Atlanta Pillar Procedure treatment, there are plenty of great videos for viewing.
The website also features the latest news and press about snoring, sleep apnea, sinus, and allergy treatments. Patients can say up to date about new medical advances, like the Pillar Procedure and balloon sinuplasty, a minimally-invasive sinus surgery. Updates about the doctors, staff, and general hospital news are also posted frequently. Up-to-date news is posted that is a great resource for people looking to learn more about Atlanta sleep apnea treatments options or sinus congestion. Recent posts include tips on how to avoid springtime allergies and relieve uncomfortable flu symptoms.
ASI is excited to announce the launch of its Health and Wellness blog. With weekly posts, the blog is a great resource for people looking to add some weekly reading about ways to improve their health and well-being. Blogging also allows comments to be posted to articles, building the online community and keeping people in touch and informed.
Atlanta Snoring Institute is dedicated to the treatment of snoring and sinus problems. The physicians are some of the finest Board-Certified Otolaryngologists (Ear, Nose & Throat specialists) with special interest in the treatment and management of snoring, sleep apnea, sinusitis and other related conditions. The expert physicians of ASI offer a full range of medical, minimally invasive and surgical sleep apnea treatments. ASI is dedicated to your health and will work with you to provide the best treatment options to effectively manage your condition with a full range of medical services including the pillar procedure, coblation, turbinate reduction, septoplasty, and balloon sinuplasty.
For more information about Atlanta Snoring Institute and how they can help you sleep better, please AtlantaSnoring.com.
###