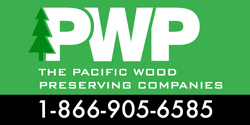 "I think our customers will like our new look."
Bakersfield, Calif. (PRWEB) July 19, 2010
The Pacific Wood Preserving Companies have launched its new Drupal-based website, at http://www.pacificwood.com. The redesigned site, created by an outside firm in concert with Pacific's in-house IT team, has a fresh new look and offers new resources for its customers. Customers will be able to quickly download company brochures, technical information and specification guides.
"I think our customers will like our new look," said Dick Jackson, president and chief executive officer of Pacific. "We're also coming out with our new line of brochures and advertisements, all with a consistent look and feel to match the website."
Pacific is one of the nation's largest producers of treated wood products, focusing on producing long-lasting wood products such as transmission utility poles, distribution utility poles, railroad ties, lumber and plywood. Products are all produced utilizing the latest technology in an environmentally forward-thinking manner. Pacific discusses its commitment to the environment under its "sustainability" section of its website.
The new website also has a "frequently asked questions" section that allows users to ask questions they may have. Questions and answers will be posted to the site for other users to read. The website also has blog, a first for the wood treating industry. Company management, employees, customers and others will now be able to share ideas and information in a free flowing blogging environment. Pacific is the first company in its industry to offer both the interactive FAQ and blog on its website.
An advantage to the Drupal-based softward on the site is that it allows Pacific to update the site quickly and easily, which will allow the site to be dynamic and current. New sections include an area that lists when the company has job openings, and sections specifically for customers and vendors.
The Pacific Wood Preserving Companies are one of the largest capacity wood products companies in the United States, with facilities in Bakersfield, CA; Eloy, AZ; Silver Springs, NV; Sheridan, OR and New Willard, TX. Major products include treated wood utility poles, railroad ties, crane mats, fire retardant treated wood and preservative treated wood for construction.
# # #