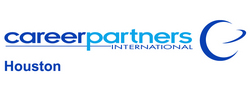 This innovation takes recruiting to a new level of sophistication and visibility. Candidates can even access JSTN on their cell phones.
Houston, TX (Vocus) May 11, 2010
Employers now will be able to access top talent through the latest medium of video job postings. Candidates view the video job announcements through internet, television and their mobile devices. Career Partners International (CPI), the world's largest partnership of career transition and coaching firms, entered into a joint venture with Job Search Television Network (JSTN) last December. CPI Houston is introducing this innovative product to the Houston recruitment market at the annual HR Houston Symposium May 12 – 13 at Reliant Center.
In addition to video job postings, employers can also enhance communication of their employer brand with videos about the culture of their organization, that can be placed on their website and all social media sites where candidates are actively and passively seeking opportunities. (see sample video in inset)
Mike McKee, Managing Partner of CPI Houston shared, "This innovation takes recruiting to a new level of sophistication and visibility. Candidates can even access JSTN on their cell phones."
JSTN's extensive reach on-line through social networking platforms like Facebook, LinkedIn and myjstn.com helps recruiters connect with their ideal candidates even for hard to fill positions. For employers that want an even deeper reach with their employment brand JSTN offers extensive exposure through their television network. Currently JSTN's television programming is airing through Comcast Cable in the Chicago and northwest Indiana market (channel 102) reaching 3.5 million viewers, New England (WMFP) including Boston, Providence (channel 71) and Manchester (channel 72) reaching over 6 million viewers, Northern California reaching 6 million viewers (channel 104) and in Iowa through Mediacom on channel 123. JSTN's is expanding their Television Network is expanding into Houston, Dallas, Philadelphia, Washington, D.C., Atlanta, Los Angeles and New York.
McKee added, "CPI is committed to providing best-in-class resources and services for our corporate clients. JSTN is just one more cutting edge technology to enable organizations to win in the competitive environment of talent recruitment and retention. We are excited to partner with JSTN to offer this capability to organizations in the Houston and Austin markets who are seeking innovative ways to access candidates."
Sheryl Dawson, executive partner of CPI – Houston said, "Job seekers are interested not just in a job, but in the organization with whom they will be working, and JSTN's video allows them to meet key employers and hear their stories in a compelling way. It brings the employee experience to life."
Dawson added, "We believe engagement of the employee starts even before the first interview, and this is a great way to accomplish that. This platform has the potential to revolutionize this segment of the employment market."
As part of the venture, CPI will provide viewers with expert advice on a range of career management topics such as setting career direction, developing a compelling resume, networking and interviewing.
Roger Stanton, chief executive officer and co-founder of JSTN shared, "What makes CPI uniquely qualified to partner with us is their expertise in leadership development, executive coaching, outplacement and recruiting. They have the skills to help people advance their careers and enable their successful transition to new roles when appropriate. Their message and career advice combines all their expertise to help job seekers position themselves in the best way possible."
Dawson added, "While hiring has picked up in Houston, there is tremendous demand for career advancement advice that we can now deliver through JSTN's television programming and Web-based content. Our career experts know what it takes to successfully land a job in today's uncertain economy, and we are looking forward to sharing our knowledge through this unique medium."
About Career Partners International
Career Partners International defines the world-class standard for talent management. CPI has more than 160 locations in over 23 countries, smoothing the way for business and career transitions – from formulating improved recruitment and performance planning strategies, developing new leadership through executive coaching and training, to providing best-in-class transition services. CPI's assessment and e-learning solutions cost effectively support employees in learning core skills, expanding professional and leadership competencies, and enhancing outplacement candidates' marketability. CPI Houston has a 25 year track record of success in Houston and Austin facilitating talent management optimization. Their comprehensive services and internationally recognized products enhance their ability to meet the needs of client companies, positioning the firm as one of the leading talent management consulting practices in Houston and Austin. For more information, visit: http://www.cpihouston.com.
About Job Search Television Network
Job Search Television Network revolutionizes the way job seekers identify and connect with new career opportunities and the employers behind the jobs. JSTN began in 2008 in the Chicago area and is rapidly expanding into new markets. JSTN is currently available in the Chicago/Indiana markets (Comcast Channel 102), New England including Boston (WMFP), Providence (Channel 71), Manchester (Channel 72), Northern Californa (Channel 104) and in Iowa (Mediacom Channel 123). JSTN reaches jobseekers through the most accessible mediums; Television, Facebook, Twitter, LinkedIn, Justin.TV and Mobile phones providing all of the critical information they need to find and obtain the new opportunity they desire. For more visit myjstn.com
# # #