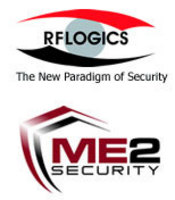 "The addition of ME2 Security will advance RF Logics vision of seamless integration," said TG Park, CEO, RF Logics.
Torrance, CA and Chester Springs, PA (PRWEB) February 26, 2010
RF Logics, Inc and ME2 Security, LLC announced today that the companies have signed a definitive agreement under which RF Logics will acquire privately held ME2 Security, a leader in security and access control software development and custom engineering services. Terms of the transaction were not disclosed. Additionally, RF Logics, Inc. announced the appointment of Jim Lowder (currently president of ME2 Security LLC to the position of president of RF Logics, Inc.
ME2 Security, based in Chester Springs, Pennsylvania is a strategic addition to RF Logics core business model. The acquisition will extend RF Logics product line by including ME2 Security's Titan Security System Software and will also increase the company's client base. ME2 Security's Titan software was developed to accommodate multiple hardware platforms seamlessly integrated into a single software system. The addition of ME2 Security will allow RF Logics to now provide a product line with a fully scalable solution to the marketplace that includes integrated video, access control, biometrics, intrusion detection, and smart card technology. With the edition of the ME2 Security engineering team, RF Logics will also be able to provide world class engineering support and services.
RF Logics will build upon ME2 Security's customer relationships by continuing to provide unequaled service and support as well as products and engineering services that have a proven track record in over 18 countries across the globe. In addition, ME2 Security's advanced approach to multi-platform hardware integration and customized system applications offers the potential for customers to replace old hardware with new hardware and products over an extended time thereby reducing the upfront cost of keeping their systems up to date with current technology. This creates a major benefit to companies and other agencies that are looking to replace old technology but do not have the budget to completely change out everything at once.
"The addition of ME2 Security will advance RF Logics vision of seamless integration," said TG Park, CEO, RF Logics. "ME2 Security's solutions, talent and customers complement RF Logics business and extend our ability to deliver compelling products and services to customers from small installations to Enterprise level sites. ME2 Security's software and managed service deliver a rich user experience, low cost of ownership, industry-leading security and enterprise-class support. These competitive differentiators have led many enterprise customers to choose the talent and service oriented approach of ME2 Security's staff. This acquisition will continue to strengthen RF Logics as a leading provider of security products and solutions for the full spectrum of security and access control product customers."
"This is an exciting milestone for our company, and we look forward to the growth this partnership offers," said Jim Lowder, president of ME2 Security. "Having worked together with the staff and management of RF Logics for a number of years, I believe the merging of these two companies positions us perfectly to create exciting growth opportunities for the customers of RF Logics and those of ME2 Security, as well as our employees. We are truly excited to work with such a professional organization, and look forward to a rapid and seamless transition."
The acquisition closed in February 17, 2010.
# # #