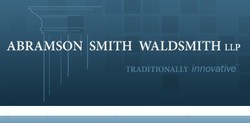 San Francisco, CA (PRWEB) September 11, 2010
A fire and explosion ripped through a city near San Francisco Thursday night around 6:00 p.m. San Bruno suffered serious loss of life and property when a Pacific Gas & Electric (PG&E) pipeline exploded according to the San Francisco Chronicle. San Bruno fire injury attorneys at Abramson Smith Waldsmith, LLP are watching the story unfold with deep sympathy for those affected. The firm has also committed to offering free initial consultations for anyone that has been impacted by this disaster and has questions about their legal options, according to a representative from the firm.
Firefighters and other emergency workers have tirelessly combed through the neighborhood to find victims of the fire. Over 50 people have been rushed to area hospitals, and four are confirmed dead. It is certainly possible, however, that even more residents have been killed according to local officials. Represenatives from Abramson Smith Waldsmith said Friday that they are no strangers to dealing with injuries and death caused by explosions due to the negligence of another party.
CNN has reported that twenty-five percent of the homes affected by the explosion remain too hot for firefighters and investigators to enter. This means that there could be more people who perished in the disaster. San Bruno gas explosion lawyers have seen the toll that gas explosions can take, but they continue to hold out hope that the number of injured and dead will not rise.
The L.A. Times reports that area residents had smelled natural gas in the days before the fire and explosion. A PG&E representative, however, announced that the company had not received any such reports.
While PG&E owns the pipeline that ran under the San Bruno neighborhood, the company says that it still does not know the cause of the fire. No matter the cause, the effects are devastating: destroyed property, injured residents and, most tragically, the four who were killed.
Those impacted by the explosion and ensuing fire may consider consulting with San Bruno fire injury lawyers who can explain the relevant law. When a disaster such as a pipeline explosion occurs, the injured — and the loved ones of those who were killed — may have legal means to seek compensation for the damages they have sustained.
###