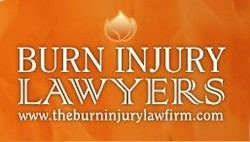 San Francisco, CA (PRWEB) September 10, 2010
Four people have been confirmed dead after a San Francisco-area gas line fueled a massive fire. Thursday evening, a Pacific Gas and Electric Co. (PG&E) gas line exploded, tearing through a neighborhood and destroying dozens of homes. The flames shot up to 300 feet high, according to an eyewitness who spoke with The San Francisco Chronicle. San Bruno fire injury lawyers remain concerned about the devastating effect on residents.
CNN has reported that emergency vehicles streamed into the area as residents ran for safety. Unfortunately, the California neighborhood's power and water supplies were reportedly cut off by the explosion, making rescue efforts more difficult.
The fire was so loud that, at first, some believed a plane might have crashed into the neighborhood according to reports by local officials. Residents sustaining burn injuries, smoke inhalation injuries and other serious injuries were rushed to area hospitals.
Because the fire occurred so recently, rescue workers still don't know the total number of injured and deceased. Indeed, the mayor of San Bruno, Jim Ruane, told reporters at a press conference Friday that the numbers would increase.
According to a Washington Independent report detailing an examination of public records, PG&E has had 19 pipeline incidents since 2002. Those incidents have caused one death and three injuries. This most recent incident, of course, caused much more significant damage.
The L.A. Times reports that, in the days before the fire, local residents had smelled natural gas. A PG&E representative, however, told reporters that it had not received reports of odors.
San Bruno gas explosion attorneys deal with numerous types of fires and explosions, but pipeline explosions can be particularly dangerous and destructive when they occur in heavily populated residential areas.
Speak With an Attorney
If you or someone you love was injured in the San Bruno fire, contact San Bruno fire injury attorneys for information about your legal options.
###