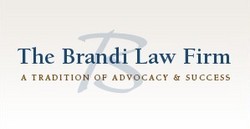 San Francisco, CA (PRWEB) September 12, 2010
At approximately 6:00 Thursday night, a peaceful San Francisco-area evening was destroyed as a Pacific Gas & Electric (PG&E) pipeline caught fire and exploded. With the natural gas pipeline running through a neighborhood of single-family homes, the effect of the disaster is serious according to local officials. San Bruno gas explosion attorneys at The Brandi Law Firm have watched the unfolding emergency with deep concern.
According to a representative from the firm, who has represented victims of previous explosion related lawsuits against PG&E, those responsible for this disaster will end up compensating victims significantly. Attorneys at The Brandi Law Firm have offered to provide free legal consultations to those that have been negatively affected by this tragedy.
San Bruno fire injury lawyers note that four residents of the San Bruno neighborhood have been confirmed dead, and that death toll is expected by some to increase. The Brandi Law Firm has made it a priority to make themselves available to victims of the explosion to help answer any questions they may have regarding their legal options.
More than 50 people were rushed to area hospitals with injuries such as serious burns and smoke inhalation. In addition, dozens of homes were destroyed by the fire and explosion.
Clearly, the power of the fire and explosion were like nothing any had experienced before. Indeed, the explosion left a 30-foot crater in the neighborhood, with chunks of asphalt and melted cars nearby.
A Washington Independent report says that, since 2002, PG&E has had 19 pipeline incidents. Until yesterday, those caused one death and three injuries. At this time, he exact cause of the San Bruno incident remains undetermined.
###