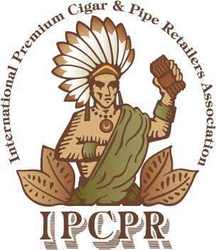 It's been written in justification of these onerous measures that 'tobacco related diseases' are the number one cause of preventable death in the United States
San Jose, CA (Vocus) November 23, 2010
Misinformation is running amok in defense of San Jose, California's consideration of a licensing program and limited public view of tobacco products, says the International Premium Cigar & Pipe Retailers Association.
"It's been written in justification of these onerous measures that 'tobacco related diseases' are the number one cause of preventable death in the United States," said Chris McCalla, legislative director of the IPCPR, an association of more than 2,000 retailers and manufacturers of premium cigars, tobaccos and related accessories. "First of all, there's no such thing as a strictly 'tobacco related disease.' Secondly, obesity is the leading cause of preventable death in the U.S., not tobacco, according to the Centers for Disease Control and Prevention."
McCalla said that claims made by the San Jose city staff that a licensing program for tobacco products and hiding all tobacco products from public view would help prevent underage smoking are "beyond reason."
"Think about it. The way to prevent underage smoking is to enforce the laws already on the books. If it costs too much to enforce the existing laws, raise the penalties high enough to pay for enforcement. The only thing these two measures would do is put a lot of good, law-abiding people out of business – small business owners who sell premium cigars almost exclusively," he said.
"The vast majority of our members own cigar stores, small businesses that cater to adults only. We welcome law enforcement and inspectors to visit our members' establishments as often as they like. Our members have strict policies against selling tobacco products of any kind to minors. Whereas convenience stores often derive only 20 percent of their overall sales from tobacco products, most of our members' shops depend on tobacco products – like premium cigars – for some 90 percent of their revenues.
"And to force us to not display our tobacco products would have a devastating effect on our business. It would be like an automobile dealership not able to display its cars," McCalla explained.
In a letter to city officials, McCalla urged that the proposals be dropped entirely. Failing that, he urged an alternate plan that would exempt certain businesses from the licensing provision and force certain other businesses that sell tobacco products to be age-restricted.
"Exemptions to any such city licensing or prevention of product display should be made for any business holding a state tobacco excise tax permit and whose business derives at least 75 percent of its revenues from the sale of tobacco products. Also, the ordinance should include that such establishments should be for adults only," he said.
McCalla indicated that other states and local jurisdictions have passed similar legislation. He cited the District of Columbia as having approved such provisions to its self-service display ban ordinance.
"Law abiding adults who enjoy the pleasures and socialization of premium cigars and pipes should not be prevented from doing so. Ours are unique businesses that need reasonable parameters so they may continue operating their shops according to their individual business plans and models," he said.
Contact:
Tony Tortorici
678-493-0313
###