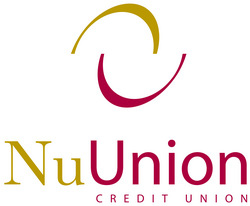 Billie joined the credit union in 1954 as a Highway Department employee. We consider her one of our original members
Lansing, Michigan (Vocus) February 5, 2010
NuUnion Credit Union member Billie Smith of Lake, Michigan has been named the $100,000 Grand Prize winner of the year-long Save to Win savings program. The Save to Win program presents credit union members with a win-win proposition. The innovative program encourages savings by making it easier and more interesting to save. A Save to Win certificate can we opened with as little as $25 and each $25 deposit to the certificate enters the member into drawings for monthly prizes, as well as the grand prize.
On Tuesday, Smith was invited to NuUnion's Mt. Pleasant branch simply to receive a Save to Win prize without any further details. When Billie arrived she found a cake, photographers, and many excited staff to greet her. As NuUnion's Senior Vice President of Marketing Chris Day gave her the astounding news, it was apparent the grand prize wasn't the 'prize' she was expecting.
"Billie joined the credit union in 1954 as a Highway Department employee. We consider her one of our original members," Day said. "Our legacy members helped build a solid foundation for our credit union and we're thankful for Billie's continued loyalty to NuUnion."
Billie Smith received her official Save to Win $100,000 Grand Prize check from NuUnion's President and CEO, Steve Winninger on Thursday, Feb. 4 at the credit union's Main Office in downtown Lansing.
Smith is one of the nearly 12,000 credit union members who saved $8.6 million in the 2009 savings raffle. NuUnion is one of only eight participating Michigan credit unions who piloted the program. The strong collaboration among the credit unions led to the success of Save to Win pilot in its first year. The program will continue in 2010 and will add eight additional Michigan credit unions. The prize-linked savings program was designed to appeal to consumers not in the habit of saving. Surveys of the program's participants showed that before opening their Save to Win accounts, less than half had saved money regularly before the program. Since its kickoff in January, Save to Win has helped many families grow their saving balances with regular deposits, while making it fun to save.
Day continued, "The message of the Save to Win program is that saving even a small amount on a regular basis is a very attainable goal for anyone. It's a positive habit that pays returns, not only in earned interest but as a financial cushion for a rainy day - and in our current economy we can all appreciate how saving for that rainy day is more important than ever."
NuUnion strongly believes in empowering its members to be informed consumers by promoting the belief that saving and financial education are key to creating and maintaining financial stability. NuUnion provides classroom support, free seminars, and website resources to its members and communities.
Financial education also makes up a substantial part of NuUnion's community involvement. A continuing affiliation with Lansing's Impression 5 Science Center has produced an annual Money Super Saturday event and several money-related after school programs and camps. The credit union's frequent Twitter updates and monthly local radio interviews have enriched its reputation as an involved community partner.
NuUnion was established in 1952 and today is more than 91,000 members strong. With over $850 million in assets and 14 branches, including eight locations in Lansing, two in Mt. Pleasant, and four in west Michigan, NuUnion believes in providing total financial solutions to its members through a unique service experience. Membership is open to anyone in its 28-county service area.
###