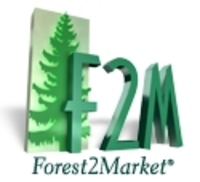 We've seen these trends developing in our data for some time. We're glad to see some early movers taking advantage of the insight provided by our data.
Charlotte, N.C. (Vocus) May 6, 2010
Prospects for sawmill profitability have increased significantly in 2010, leading curtailed and closed sawmills in the South to reopen. The gap between input and output prices has created this path to improved profitability, announces Forest2Market.
According to Mill2Market, Forest2Market's proprietary lumber price database, southern yellow pine prices have demonstrated remarkable strength, rising from an average of $247 per thousand board feet (MBF) in fourth quarter of 2009 to $308 per MBF in the first quarter of 2010. This represents a 25 percent increase, quarter over quarter. The price that mills receive for their residuals—the sawdust and shavings created as a by-product of the lumber milling process—also increased, by 3 percent quarter over quarter.
"While we've seen a 28 percent increase in revenue at the mill, input prices have been rising much more slowly," said Daniel Stuber, who is responsible for data quality and analytics at Forest2Market. "Data from the Forest2Mill Delivered Price Benchmark shows that after falling to historic lows in the third quarter of 2009, sawtimber prices have started to recover."
Sawtimber prices, which make up approximately 75 percent of a mill's operating costs, have increased nearly $2 per ton from fourth quarter 2009 to first quarter 2010. Though this is an increase of just 5 percent, the total impact on a mill is higher—representing an increase of roughly 7.5 percent—because sawtimber costs are such a high percentage of overall costs.
"When you compare a total increase in revenue of 28 percent next to an increase of 7.5 percent in raw material costs, the position of sawmills in the market looks significantly better than it did last quarter," said Stuber. "Assuming manufacturing costs remain the same (and increased production generally leads to a decrease in per unit costs), profitability has improved by more than 20 percent this quarter. And while this increase sounds considerable, we have to remember that mills were pretty much running at breakeven levels (or at slight losses) in the fourth quarter of 2009."
Because of this return to marginal profitability, many curtailed or closed mills have increased production or reopened. Two Arkansas mills—JP Price Lumber in Monticello and Victory Lumber in Camden—have started accepting logs. Other mills throughout the South have added shifts to keep up with orders, which have also been following an upward trend.
"We've seen these trends developing in our data for some time," said Pete Stewart, President and CEO of Forest2Market. "We're glad to see some early movers taking advantage of the insight provided by our data."
About Forest2Market
Headquartered in Charlotte, N.C., Forest2Market®, Inc. provides market price information and supply chain expertise as well as a variety of consulting services for those operating in the wood fiber supply chain in the U.S. South and Pacific Northwest. Forest2Market offers a comprehensive product line to help its clients better understand their competitive position. Customers rely on Forest2Market, Inc. to provide the factual foundation they need to make operational and strategic decisions. Visit us at http://www.forest2market.com.
For more information, contact:
Suz-Anne Kinney
(704) 540-1440 ext. 21
# # #