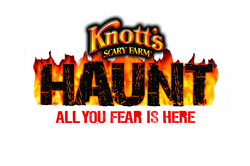 Buena Park, CA (Vocus) October 21, 2010
Knott's Scary Farm will open exclusively for Scion owners bearing gifts for Toys for Tots on Tuesday, October 26. Thousands of Scion owners and their family and friends are expected to attend the 38th annual Halloween Haunt, a yearly Scion tradition since 2004.
The event, like many of the hundreds of Scion owner events that occur year round across the country, is designed by Scion as a way to recognize and thank their owners. Knott's Halloween Haunt Scion Night will be limited to the first 12,000 arriving in a Scion with an unwrapped $10 toy. The toys will be donated to US Marine Corps Reserve Toys for Tots program. Thanks to Scion owners over 26,000 toys were collected last year for the Toys for Tots program.
In a further display of appreciation and support for armed services personnel, Scion is also inviting Service Members to enjoy the Scion Night festivities.
Scion will also be attempting to set a Guinness Book World Record™ for the largest caravan. Scion owners are being asked to meet at the Toyota Speedway in Irwindale at 9:00 am and caravan to Knott's. Those not wishing to join the caravan can show up at Knott's beginning at 3 pm with their toy, or can purchase a toy at Knott's Berry Farm, to gain entrance into Haunt. Full details about Scion Night at Knott's Halloween Haunt are available at http://www.facebook.com/SoCalScion.
Knott's Halloween Haunt is open to the general public October 20-24 and 27-31. For more information on Knott's Halloween Haunt, visit knotts.com.
# # #