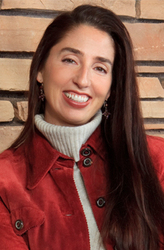 Not only can I get you the property at a great price, I can also help you create the home environment of your dreams one of the most beautiful places in the world!
Sedona, AZ (PRWEB) May 29, 2010
Leading Sedona real estate broker and Feng Shui practitioner Laura Pennington announces the launch of her new website, http://www.SedonaInspiredMoves.com. Designed to be a complete resource for buyers of Sedona, AZ homes for sale and Sedona land for sale, the site features comprehensive Sedona luxury real estate listings, a customizable property search application, extensive area information, and a wide range of other tools and resources.
Since 2004, Laura has been the top Buyer's Agent in Sedona and has recently been named one of Sedona's Top Twenty Real Estate Agents by SedonaTopAgents.com. Her in-depth knowledge of the region and of Sedona homes for sale, along with 18 years of experience as an interior designer and feng shui consultant, have made her a force to be reckoned with in the world of Sedona real estate.
Laura Pennington's site reflects the quality of her service as well as the breadth of resources she offers her clients. Built to be as streamlined and user-friendly as possible, SedonaInspiredMoves.com is an excellent way for buyers to learn more about the market, find out which properties are available, and get more insight on Sedona Living. Buyers and homeowners can also get more information on Laura Pennington's interior design and feng shui consultation services here.
Sedona, a city famous for its spectacular landscape of red sandstone bluffs, cliffs and rock formations, has long been one of the Southwest's most iconic travel destinations, as well as one of the region's most sought-after places to live. Filmmakers and audiences from around the world have heralded Sedona's International Film Festival as one of their favorites. This week long festival features more than 120 films to enjoy! For more information on the city, its various neighborhoods, and the diverse options in homes, land and Sedona condos for sale, please visit http://www.SedonaInspiredMoves.com.
# # #